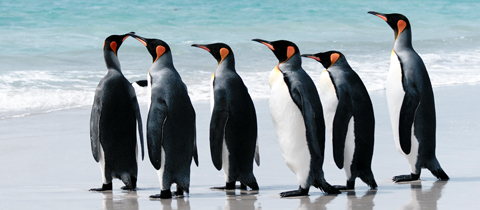 B2B marketers are often asked whether their companies should establish a Facebook presence. Could it be the way to more leads, if they can get people to "Like" them? In conversations with B2B marketers, I often hear grave doubts. And I'm not surprised when I see research released by the University of South Australia, which sheds doubt on the value of Facebook Likes. According to the university's studies, a mere 0.45% of a B2B brand's Facebook fans actually talk about it online. It also concludes that B2B Facebook fans are un-liking themselves as they get overwhelmed by the amount of communication they get from the brand on Facebook. So that certainly sends a warning to companies.
For B2B brands, the number of potential fans is likely to be way lower than anything a consumer brand can muster up, making the numbers of people who actually engage with a B2B brand very low indeed. So this would surely question whether the efforts of creating and maintaining a good Facebook presence (because, just as with any marketing activity, it takes time and skill to do it well) are really worth the effort.
The obvious channel to compare it to is LinkedIn, which according to research from HubSpot has proven to be seven times more effective than Facebook at generating leads.
However, with 750 million users, it's clear why B2B marketers still find Facebook an interesting channel! However, they need to understand how people actually use Facebook in order to use it to engage with existing and potential customers in a meaningful way. Using your stakeholder persona analysis is an important place to start. What are your potential community members after and how can you support them through Facebook? Avoid one-way communication as if your company's bottom dollar depended on it, as the research from Australia suggests. Instead, use your page to actively listen to your community.
Facebook is really a social hang-out, so what can you do to engage  users in their free time? Perhaps give them something more light-hearted or fun to do. Facebook's Timeline could give you an entertaining way of presenting your company history and key milestones, for example.
There are examples of B2B companies making good use of Facebook.
On its Facebook, GE asks "Where have you flown today?" And in "Stump the Scientist", readers are invited to challenge GE's Chief Scientist with questions. There is also an expert panel that showcases and invites interaction with GE's in-house experts.
For sports-mad Oracle, Facebook is the ideal place to create a community of people with similar interests in the sports Oracle supports. It also does a good job of creating a community site with real engagement and value in areas directly related to its business.
If you are considering launching a Facebook page or you're wondering why you're not engaging more people through your existing one, check out the great tips offered by Brandglue and Eloqua. Eloqua's Facebook is a good example of a more business-focused approach to Facebook. But they also use it as a place to show photos of the latest events at the company.
So, how much effort are you prepared to put into making Facebook for B2B work for you?
Like this post? Subscribe now and get notified about new content!