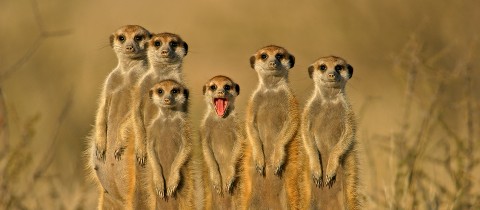 What happens when a business school marketing professor is asked how to do B2B marketing while he's in the middle of a story about consumer marketing? His answer is a surprising, after a slight hesitation, "B2B is easy!"
There's a moment of stunned silence among the audience of business executives. For those who think that their companies' sales and marketing is so complex, this must have been like a cold shower.
So why does Professor David James of Henley Business School say that B2B is easy? "B2B management typically knows the right people to target," he explained. "All they have to do is segment them, come up with the right stories, and get in touch! Contacting the right people is easy, because you can just use your network. That's what LinkedIn is for."
Can B2B marketing really be that easy?
If B2B marketing is easy, why are plenty of good companies losing market share to savvy newcomers or not realizing their full potential? Do they have an over-complicated marketing strategy and not realized how easy B2B marketing really is? Or was the entertaining and shrewd Professor James just trying to shake some trees?
Those few statements at this Henley Business School masterclass (Copenhagen, 3 September 2012) certainly gave food for thought.
I wonder if today's B2B marketers really do know their target. What about all the potential customers they don't know?
It would be dangerous to base a B2B marketing strategy solely on personal networks, even with the largest LinkedIn networks. There are surely other potential customers around the world who you need to identify and reach. In most industry segments, there is significant potential in engaging a target audience through different marketing channels, including the full range of online and mobile media.
If you're not helping, they won't be listening
Companies today can't afford not to include online marketing as one of their marketing activities. An effective internet marketing strategy and other inbound marketing techniques are key to audience engagement and lead generation.
Coming up with the right story is vital, because good stories command attention – still. But unlike B2B marketing of days gone by, the stories you tell should not be about you. They need to cover industry-level topics that will help your prospects gain new insights and knowledge that adds value to their work and helps in the decision making process.
This is a hard concept for many B2B marketers, and often management in particular, to grasp and it requires a new way of thinking if the goal is to engage today's B2B buyer effectively. A good way to get on the right track with your marketing strategy is to adopt that most important personal skill that establishes respect and credibility amongst peers: listening.
What you can learn from listening
Online listening, or social listening, has become a vital component to marketing strategy, but it is both a complication and an opportunity for B2B marketers today.
The opportunity lies in how much there is to learn from the discussions, recommendations, complaints and questions that people post through various online media. It really is a goldmine of information.
Carlsberg, for example, listens in on Twitter conversations by collating tweets related to Carlsberg on a screen at its headquarters in Copenhagen.
And in an example of a direct bottom-line listening payoff, an Avaya business partner in the US is reported to have won a USD 250,000 deal as a direct result of responding to a tweet from a company looking for a new phone system.
Although it would be too much to expect a quick win like this from an online listening strategy, monitoring conversations will help you to better understand your current and future customers, how they see the industry and what issues are important to them. Armed with this knowledge, you can develop content (and ultimately products and services) better suited to your target audience's needs and situations. It gives you the perfect subject matter for your marketing communications and publications, such as white papers, best practice guides, LinkedIn discussions, Slideshare presentations and the like.
But it's a complication because of the chaotic nature of listening to conversations. B2B buyers today engage with a multitude of specialist industry sites and online forums, and they engage with peers through an ever-growing number of social media channels – not just Twitter, LinkedIn, Facebook and Google+. They use the channel and platform of their choice whenever they want. They are completely in control.
Turn listening activities into sales
How, then, do you make sense of the chaos? A very brief description of your long-term activities could look like this:
Work out where and when the conversations take place and how you best can manage listening in on them.
Begin to contribute to the conversations, not by directly selling or promoting your products, but by sharing relevant knowledge and providing valuable information that will help your prospects. This will demonstrate thought leadership.
As your industry peers begin to respond and comment, continue the dialog with them on their premises wherever they are. If you do this right, you will eventually gain respect and credibility in the market.
When the time is right and your prospect has a need that matches your company's area of expertise, they will be ready to engage with you. Tell them specifically how your products or services can add value to their business.
Based on their response, put your prospect in touch with the person in your company best equipped to help.
Not only should the sales process from that point be much easier for your sales colleagues to handle, but you will have also gained valuable insights for your future marketing strategy.
Whether or not this will ever make B2B marketing any easier, I'm not so sure, but at least it will help us to make B2B sales somewhat easier, don't you think?
Like this post? Subscribe now and get notified about new content!