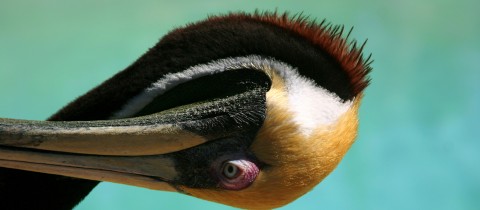 There is upheaval in the Danish banking and marketing sectors. One bank's ill-judged campaign has opened it up to humorous and not so humorous criticism from competitors and the public, and the commentators are having a field day.
Jens Kofoed, the chairman of Kreab Gavin Anderson, which describes itself as a global strategic communications partnership, is caustic in his criticism of Danish bank Jyske Bank's ad attack on its much larger competitor Danske Bank. He goes so far as to call it "dumsmart" (stupid-smart) of Jyske Bank to launch an attack of this nature, claiming that it isn't worthy of a bank and that Jyske Bank is putting its credibility at risk by doing so.
The background for the attack is the public failure of Danske Bank's latest branding campaign, which has the bank looking even more arrogant than ever. Jyske Bank was quick to take advantage of the wide open opportunity left by its competitor's campaign with a full-page ad declaring "Don't be blue…we speak Danish" (For those outside Scandinavia, blue is the primary corporate color of Danske Bank). The smaller bank's ad was aimed at drawing attention to the fact that there are less arrogant, more down-to-earth alternatives to the corporate style of Danske Bank. And a humorous approach seemed to suit best.
As someone who recently transferred from Danske Bank to Jyske Bank, I find the latter's ad to be right on target. It's in line with both the expressed brand of Jyske Bank via its marketing, and with the actual customer experience which is unlike any bank I have used in the past. Jyske Bank is a bank that "speaks Danish" – in other words, it doesn't float far above its customers, looking down on them from a corporate boardroom and creating a machine-like customer experience because that's what makes the most money at a process/transaction level for the bank itself. If any bank can run an ad like this with credibility, it's Jyske Bank. And it's really, just bad business for Danske Bank to open itself up to such attacks.
The one party I do feel sorry for in all of this is Danske Bank's ad agency, Mensch. My encounter with that well-reputed company has demonstrated values that are in direct contrast to the arrogance of its customer. And I can't help but feel that the hole the bank has dug for itself may have been created with a good portion of internal strategy and against at least some of the advice offered by the intelligent folks at its agency.
Like this post? Subscribe now and get notified about new content!