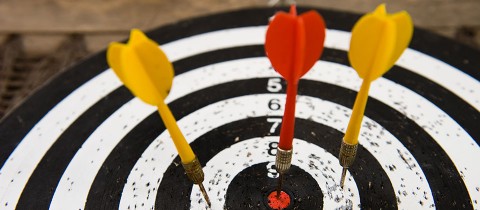 Content Marketing. It's a phrase you've heard. It's a phrase you've probably seen in action today. A marketing technique that involves the creation and distribution of valuable content to engage with a target audience.
That's the textbook answer. But what does it mean?
Simply put, it's the next phase of marketing. Gone are the days of the hard sell. No one wants that anymore. Especially the consumer. Which is pretty much the most crucial part of a business transaction to be honest.
No, today content marketing is a very different beast. The art of selling without selling. By making the consumer the very thing you are actually trying to do; advertise. By making the consumer more knowledgeable about your product or service, you empower them. You gain their trust. They tell others about you. You become valuable.
All this is done through your content. There are many tools to utilse in this mission. Here are some of the best and easiest to get you started –
Known as one of the best tools for understanding your audience, this software is something you should be utilising soon, if not already. It allows you to gauge, review and report on any traffic or trends surrounding your website. It allows you to create a content marketing strategy that won't go to waste. And the amazing thing is that it's completely free to use.
People love to read lists. Just look at Buzzfeed. Lists are the perfect piece of content marketing because they are so flexible. You can create a list about almost anything (including about lists!). Listly is going to help you with this task immensely. It's a tool that allows you collaborate and compile your own lists. These can then be shared and embedded as a powerful resource in your content marketing campaign.
An excellent resource for testing. Optimizely allows you to perform A/B and multivariate testing on everything from the colour of your page buttons to the copy in your emails. It allows you to track engagement and pretty much everything else before you go live.
It would be remiss not to mention one of the best social platforms at your disposal – Twitter. FollowerWonk allows you to access the analytics of your Twitter campaign. It gives you information on location, time of tweets and influencers. Custom visualisations and social graphs can be used to compare your stats and shareable reports can be made to give deeper insight into your campaigns.
They say the first bite is with the eye, and Visual.ly allows you to create and source amazing infographics and visuals. These are shareable and popular with social platforms, and as such, are an amazing resource.
Although there are hundreds of similar tools which can help, these should get you started onto the right path towards a great and unique content marketing campaign.
Like this post? Subscribe now and get notified about new content!