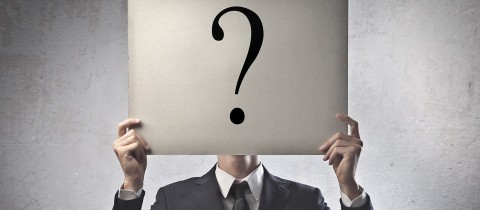 As a CMO, have you ever had to stand by and witness a smaller, more aggressive competitor win the marketing race against your own, market-leading company? And yet be able to do little about it?
Toward the end of 2013, I met the CMO of a medium-sized company at a conference in Copenhagen, Denmark. He was (figuratively) pulling his hair out over being caught, as he saw it, in a competitive situation that he and his team were almost powerless to influence. And he was having difficulty seeing a solution that could support top management's strategic objectives.
The situation was this: the CMO's company, a global manufacturer of equipment for the maritime industry, had long been the market leader in its particular area. After year-upon-year of double-digit growth, the company was starting to experience a harsher competitive environment, with aggressive competition from two of its top competitors, in particular. And the most aggressive of those competitors – a company far smaller yet backed by venture funding and an ambitious exit plan – was now investing heavily in marketing to position itself as the perceived market leader around the world.
The competitor was making extravagant claims, and focusing on quantitative business cases that our CMO's top management had traditionally avoided ("We can't share actual numbers with the market – are you crazy?"). And it was starting to capture both share of mind and wallet among the company's traditionally loyal customers. Yet top management was unwilling to commit the funds that would be required to meet or beat the smaller competitor – and the company's CMO was at his wit's end.
The CMO counted off some of the ways this aggressive competitor was out-gunning his company already with marketing methods that included:
Mobile device support for sales and marketing materials
Eye-catching infographics
"Voice of Industry" approach in addition to the usual self-promotion
Business case support (quantifying the benefits in the customer's terms)
Not only were these developments a problem, but the speed of change in his competitive market was taking our CMO's eye off his own company's game. Planned activities were being disrupted and adjusted to battle the new threat.
In such a situation, the need to step up marketing efforts can't really be questioned. To avoid investing is to hand your competitor a solid competitive advantage and, when top management finally realize the consequences of their reluctance, catching up will be far, far more costly – if it can be done at all. Assuming that two competitors' products are pretty much the same, just what are the costs of delaying action in a competitive marketing context? It's tough to say. But should the CMO care so much at all?
There are at least two camps: one advocates watching the competitive landscape like a hawk and reacting whenever a competitor move is noticed; the other maintains that companies should focus on their own target market, strategy and tactics – because otherwise, they'll end up looking very, very similar to their key competitors over time and margins will erode as a result. I tend to side with the latter point of view, but doing so demands that at least two vital elements are in place:
Your company has a strong competitive positioning strategy and product/service differentiation (you look different in a relevant, compelling way to a viable part of the market) and executes on it with a strong marketing plan
You're not trying to use Dark Ages marketing techniques in these post-modern times.
But there's one other point I'd like to raise: in B2B, your competitors may be ahead of you, yes. But even more importantly, it's highly likely your customers are ahead of both you and your competitors. They're already accessing most of their information on mobile devices – on the bus, in the car, while they're walking the dog…and they're already using online chat, review postings and similar to judge whether you are telling the truth about how good you and your company really are. In fact, most B2B companies are far, far behind the way their customers want to be communicated with. So if there's anywhere you should be watching closely – and moving in sync – it's wherever your customers are right now. Then let your competitors play catch-up with you.
Like this post? Subscribe now and get notified about new content!