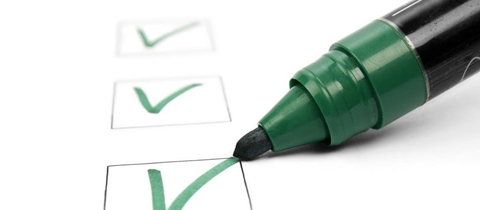 While many business owners will argue over the fact that social media is better served for B2C companies, B2B companies can still take advantage of these platforms to connect with their customers, as well as take prospective customers and convert them into clients. It's true that B2B may have a smaller audience to cater to on social media, but there are several ways to reach new audiences, one of which is by sponsoring social media contests.
Social media contests are nothing new, but for the B2B marketer, there are unique challenges that  B2B campaign will differ from its B2C counterpart., especially when it comes to analyzing the goals and the overall success of the campaign:
And the winner is …
B2B has struggled with contest strategies, but let's look at least one success story from a printer manufacturer in Massachusetts. Their "Destroy Your Printer Video Contest" showcased user-generated content of the best-ever destruction of their printers.
Although there were no actual figures released, even the winner of the contest, Cottage Revolution, could not deny the success of the campaign, saying "it was definitely a great way to engage people and bring eyes to the company."
Contest marketing strategy is not designed for the hard sale, it is geared more towards gaining positive exposure for the brand, therefore they were successful in their campaign. It should also bring in new leads and possible future connections.
The runner up
B2B Marketing strategies are complicated enough, so how can we make our contest strategy work even better? What are we overlooking when planning our campaign?
For these tips, let's use a winery as our example. For argument's sake, we'll say they are about to launch a contest to promote their new varietal, a sparkly dessert wine.
Clink glasses with your audience
One of the biggest challenges that B2B's face is connecting with their fellows. One way to engage them is discussing your contest before it is even launched. Advise your future contestants of when your new label will be available and that you will be giving away free bottles on Facebook, Twitter and Pinterest and an entire case as the grand prize.
Before setting your rules and prizes in stone, ask other businesses and people for their advice and opinion. Should you offer a trip to the wine country as the grand prize instead? Is anyone interested in having a tour of your vineyard?
Promote outside the bottle
Often businesses will sponsor a contest, set it into motion and simply wait for the entries to pile up in their in-baskets. It doesn't take a marketing genius to know this won't work.
Since your new item is a dessert wine, tie it with other events that are similar, such as National Dessert Day. Check to see if your community and other businesses have anything on their calendars that is dessert related. Start a "favorite dessert forum" on social media and vote to see which is the most popular while showcasing your contest.
Place your cork appropriately
Although your campaign goal may be to gain a new audience and give your vineyard and wine a more positive image, think of other ways your contest could benefit you, your business and your B2B partners. What if you invited the other local vineyards for a corporate wine tasting event? You could announce the winners and plan future events with your competitors.
Make it a party in the end
It's not a party without all your friends, so don't forget to include some important newcomers like Google+ and lesser known venues such as Tumblr and Pheed. Get the most exposure possible on these platforms and stay engaged. Don't let the party end until you have shared with all your guests.
Like this post? Subscribe now and get notified about new content!