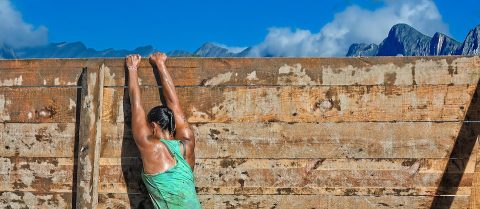 It's nearing the end of February and that new year resolution to get fit is starting to fizzle. But the year is still young and it's not too late to start planning your next content marketing move. Here are six handy tips to help flex your content marketing muscles.
Experience tells me it's likely that your B2B marketing efforts encompass some form of content marketing. The right mix of blog posts, articles, videos and social media campaigns contribute to a successful content marketing strategy that pays itself off in dividends. To stay in the race amongst this rapidly moving digital climate, here are six useful concepts to leverage your content marketing in 2019.
1. Ask the right questions
Too many marketers are creating content for content's sake. It's not entirely their fault. After all, content is king. If you fall into this category, perhaps it's time to change tactic. Harvard Business Review recommends asking yourself these four important questions when formulating a content strategy.
2. Deliver the right content at the right time
While it may be tempting to publish blog posts, articles and LinkedIn posts in spades, successful marketing is about getting the right message to the right person at the right time. This means that you need to customize content for each stage in your funnel or customer journey.
3. Have a concrete content plan
We all know running around like a headless chicken often gets us nowhere and this shows in the numbers. 65% of the most successful content marketers have a documented strategy compared with only 14% of the least successful.
So, having a concrete content plan is essential – write it down, map it out, and know exactly what you're doing, why you're doing it, and who you're doing it for. Ensure everyone involved has access to your plan, including clear guidance on writing style, posting frequency, visual aspects, and so on.
Additionally, if you're not using pillars and topic clusters yet, add it to your plan immediately. This approach addresses the changing way search engines rank content and how people find it.
4. Mix it up
Variety is key. Much like a well-balanced diet includes foods from all of the food groups, mixing up the type of content will improve the health and longevity of your content marketing strategy.
Are you relying heavily on just one type of content? Well this approach doesn't really work. Blog output by brands has increased over 800% in the past five years, yet organic social share of blogs has decreased by 89%. Blogging and sharing on social media alone will not make you stand out, spread awareness, or generate traffic to your website. You've got to mix it up.
5. Take a human approach
Taking the time to understand human behavior in the context of content marketing can go a long way. The Fogg Behavior Model, for example, states that motivation, ability, and trigger must occur at the same time for someone to take action. Miss just one – or even simply, not enough of one – and your content won't convert.
In Cialdini's six principles of persuasion, social proof is defined as people doing what they observe other people doing. It's a principle that's based on the idea of safety in numbers. To illustrate this, the number of subscribers, famous clients and social media engagement has been shown to have a large influence on how we interact.
6. Find a savvy copywriter
I've been working with Denmark-based B2B companies for just over a year and while it's been fun practicing my Danish in some meetings, it is evident that English-language copywriting is a must-have – especially for those companies with a global interface. Finding a good copywriter to write engaging and targeted content is an essential part of your content marketing strategy.
This post is based on an original post by Sujan Patel.
Interested in learning about how we can help with your content marketing?
Find out more about cylindr's B2B content marketing services.
Like this post? Subscribe now and get notified about new content!