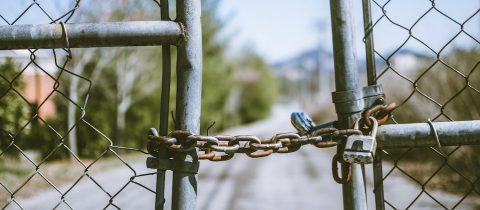 Promoting your B2B brand, its products and services is an essential part of successfully marketing yourself. But it can be tricky to navigate the multiple media types and with a lot of marketing jargon flying around.
What is the difference between paid, earned, owned, shared media? And what is gated and non-gated content? Here is a quick overview of how you can use these four media types to enhance your content marketing strategy.
Start strong
Before you embark on a marketing campaign, you need to understand your personas as well as their pain points to then develop content that empowers them in their decision-making. This curated content should clearly express your unique selling points and needs to be distributed via multiple channels such as your website, social media accounts, third-party sites, newsletters and blogs, to name a few.
On your quest for a successful content marketing strategy to raise brand awareness, it is considered best practice to employ all of the media types for a better outcome: Paid media, earned media, owned media and shared media.
Paid media
Basically, you pay to get your brand message out there, usually through a third-party agent. While you may not want to part ways with a lump of your marketing budget, paid media is an essential channel and offers the chance for you to promote yourself and expand the reach of your content.
Some examples of paid media include banner ads, radio ads and LinkedIn ads. LinkedIn is honing its advertising capabilities – the world's most up-to-date database allows you to personalize and target your campaign efforts.
Something to keep in mind is if you go down the path of using paid media, you'll need high-quality, engaging content. This content is usually published on your owned media and is an opportunity to forge strong relationships and increase brand loyalty.
Earned media
Earned media is when others talk about your brand, its products or services, off their own back such as in news coverage and online reviews. It's basically word of mouth. When customers are satisfied with a product or service and share it on social media, this is possibly the best kind of promotion because it's free and viewed by others as objective.
This media type requires a lot of work though, as the layperson often doesn't have as much pulling power needed to make an impact on your sales. Influencers like popular bloggers and Instagrammers are ideally the ones you want hashtagging and blogging about you. It's getting them to do that, which requires a lot of work. A major drawback of earned media is the loss of control of the messaging – it really does rely on someone else's opinion being positive.
Owned media
Essentially, owned media is any channel that you have complete control over, for example, your website or blog. The wonderful thing about owned media is that you can do whatever the heck you want. It is the space where you can freely express yourself, publish whatever and whenever you like (business etiquette and good conduct considered). You get full control over how your content is distributed.
To remain credible, however, keep the sales talk to a minimum and share knowledge and ideas instead. This is thought leadership and is what helps build meaningful relationships with customers. To keep your audience engaged, they need to see the value in you, but not in an overly promotional way. No one really likes it when you only talk about yourself.
Shared media
Shared media refers to the interface between your content marketing strategy and social media. Examples include Facebook, LinkedIn, Twitter, Instagram, and others. The point is that shared media is different from earned media. It can be a direct share, retweet or comments of your "owned media" – the content you have created. This channel is technically open to your brand and its customers. In that way, no party has complete control over it – it is shared.
Here is a nice diagram that sums the media types up very nicely, courtesy of scitent.com.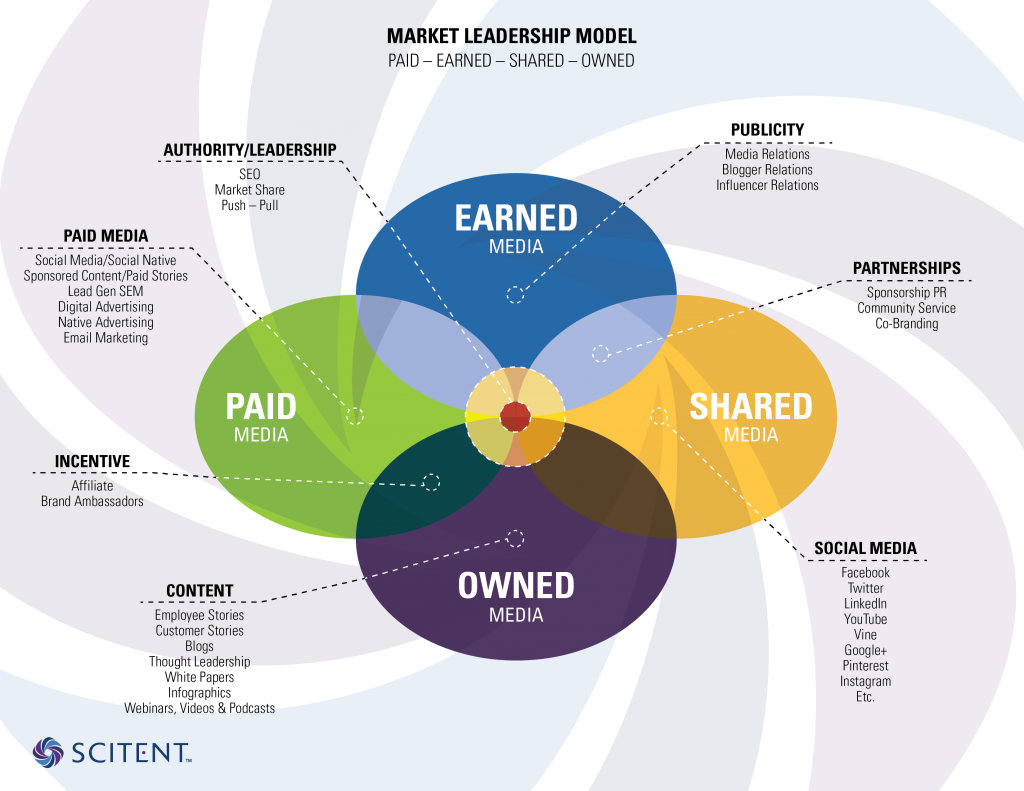 Now that we have covered those four bases, what does it mean when content is gated or non-gated?
Gated content
Gated content is when visitors to your website or blog need to sign up, log in or enter their personal details to gain access to your content. This is a nice way to build your sales CRM and gain insight into who is accessing your content. This qualitative information is valuable because it enables you to refine your target audience and tailor your content to suit their needs.
What about writing for search engine optimization (SEO), so that your content appears at the top of the search results list? The drawback with gated content is that search engine algorithms do not take gated content into account. So, if you know in advance that you are going to gate the content, don't waste your time focusing on SEO.
The floodgates are open
Non-gated content is when there are no strings attached and content is freely available for everyone to access. For user experience, I find this very appealing, but if you want it bad enough (the content, that is), then filling in a little form doesn't hurt. It's nice to let your guard down once in a while. Brené Brown has based her entire career on being vulnerable and making a lot of money out of it, too.
We launched our first account-based marketing ebook last month. It's non-gated. Click here to get it.
Like this post? Subscribe now and get notified about new content!