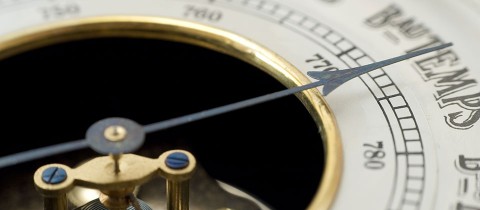 After experiencing a dramatic slump in 2009, the global tourism industry is steadily regaining momentum. With revenue increasing at an annual rate of 1.5 percent, the tourism industry is estimated to be worth USD 1.15 trillion globally in 2012. However, according to data from the United Nations World Tourism Organization, this upturn is more evident in some areas than others. For the tourism industry a strong B2B online presence plays a vital role in marketing a particular destination. With competition fierce, what can a B2B strategy do to capture a greater share of the tourist spend?
Target, target, target
Today, digital communication channels are playing an ever-increasing role in the tourist destination decision-making process. This is particularly true in the B2C market, where independent travelers can research a potential destination and book travel, accommodation, restaurants and entertainment quickly and easily. The B2B tourism industry has been somewhat slower to embrace digital communication channels, but where some markets have effective, targeted digital B2B platforms, others have yet to realize the full potential of the media.
To bring B2B up to speed with B2C tourism platforms, tourism businesses must take full advantage of the digital communication offerings. By targeting content to specific business sectors, increasing interactivity, making better use of storytelling and video—and making this content shareable—and adapting content to emerging markets and different cultures, digital B2B platforms can help improve the overall B2B strategy of the tourism industry.
With a strong and innovative digital B2B marketing and communication strategy, tourism businesses and organizations can profile their product more effectively, improve their competitive edge and make it easier to do business online—and ultimately—help to make a given tourist destination more attractive.
How important is online presence for the B2B tourism industry? Share your thoughts in ther comments.
Guest post by Angel L. Vidal. Angel has been involved with numerous businesses, government agencies and NGO's as an entrepreneur and consultant and has invaluable experience from more than twenty years of working within the United Nations system. Did you like this article? Let us know in the comments and be sure to connect with Angel at Twitter or LinkedIn to continue the discussion.
Like this post? Subscribe now and get notified about new content!