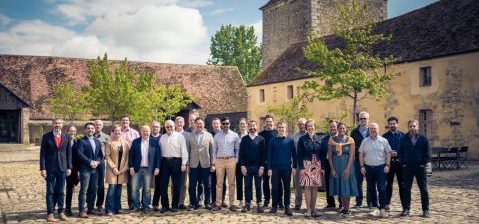 This year's annual BBN owners' conference offered a unique privilege to hear input from marketers working all over the world. At the conference, we shared our own reflections on the state of play of B2B marketing and what the future holds.
I recently got together with around 25 of my colleagues from around the world for the annual BBN owners' conference. As usual, it was an inspiring two days of reflection, discussion and learning. I'm always grateful for the opportunity to learn from and be challenged by successful agency owners from all corners of the Earth, and this conference was no different.
Although there are strong commonalities, with our industrial and technology clients experiencing similar challenges no matter where they are, there are also important differences between countries or larger geographical areas. For example, it seems that American companies are further along in their adoption of marketing technologies than their counterparts in Scandinavia.
And of course, among our vast array of clients, we have companies at all stages of the marketing maturity continuum. While some are already well-versed in ABM (account-based marketing), others barely understand inbound marketing.
At this year's BBN owners' conference, we all took some time to think about three issues:
What developments have we seen in the last year?
What do we expect to happen in the near future?
How can B2B marketing agencies continue to deliver value?
Over the coming weeks, we'll be releasing videos summarizing our collective observations and thoughts. But in the meantime, here are some of my own (very brief) reflections:
Developments in B2B marketing over the last 12 months
We've seen industrial and technology companies focusing more on deep, detailed content.
This is important for two reasons:
They've realized this deep content is a competitive asset that can help them to engage the right customers and differentiate themselves clearly from competitors. Because often it is in the details that the important differences lie – the reason why the buyer will choose one supplier over another.
Second, buyers are continually seeking to learn more on their own before they actually engage. If they do not find the information they are looking for, it's more difficult to engage the buyer in a meaningful conversation. This is about creating relationships through content.
This point is hitting home with industrial and technology companies. A good example of this is the engineering company, FLSmidth, which completed an impressive website overhaul consisting of hundreds of pages of detailed content aimed at buyers and decision makers. We can see many different B2B companies taking the same approach. For them, content is king.
Where's B2B marketing headed?
We see industrial and technology companies focusing on the need for well-qualified leads. It's becoming increasingly clear, however, that it's not the number of leads that makes the difference, but the quality of the leads. Marketing needs to take ownership of this lead qualification process, which involves understanding what Sales colleagues want and nurturing the strong leads so that they are open for a meaningful conversation with Sales.
Ultimately, Marketing needs to focus on engaging the right people. To do this, B2B companies will increasingly deploy marketing technologies to help them get their unique, deep content in front of the buyer.
But when it comes to martec (marketing technologies), is the marketing industry shooting itself in the foot? The number and, often, complexity of tools and technologies is overwhelming. It's not a simple thing for marketers to choose the right tool and process, and an unsuitable martec choice could actually hinder progress in engaging buyers through digital, rather than encourage it. The trial and error could potentially lead to frustration at the time and effort it takes to produce actual results.
How can agencies continue to deliver value?
Agencies need to help industrial and technology companies create the content and connections that sales teams are demanding. But is it really that easy? The complexity of the content required is increasing and buyers' time is even more limited.
The range of skills and experience required by the modern B2B agency to meet all the needs of their clients is more than a little intimidating!
B2B agencies need to understand industry and buyer pains and have in-depth knowledge of their clients' strategies and technologies so they can act fast and effectively as a true outsourcing partner. They need to be strategists as well as practitioners.
At the same time, agencies need to help clients navigate the complexity of martec options. They must be sure to choose smart, effective solutions and help their clients achieve meaningful results.
Ultimately, this means investing in understanding the marketing technologies themselves. This is of real value to B2B clients, because it gives them confidence in buying into a system and process that will produce effective, documentable results.
Look out for the videos from BBN agency owners and managers (including myself), sharing their thoughts on the current state and future of B2B marketing.
Like this post? Subscribe now and get notified about new content!