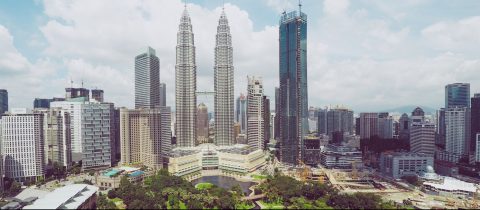 GetIT Comms expands to Kuala Lumpur, bringing regional marketing expertise to Malaysian technology companies and telcos.
Our partner in Singapore, GetIT Comms, has opened a new office in Kuala Lumpur, bringing its go-to-market solutions including content marketing, demand generation, lead nurturing and account-based marketing to serve technology and telecom businesses in Malaysia.
Established in 1998, GetIT Comms is headquartered in Singapore and has been a BBN partner since 2014.
"We have been serving technology industry leaders and telcos for over 19 years in the Asia-Pacific region, and have been serving our clients in Malaysia since 2016. Over the years, we have developed best practices to deliver ROI-based marketing campaigns to our clients, and we see the growing demand for this expertise in Malaysia. In addition, the similar cultural and business contexts also make KL and Malaysia a good fit for us," says Anol Bhattacharya, GetIT Comms Group CEO & Director.
Leading the charge in Kuala Lumpur is Iriani Kamaluddin as Country Manager.
Iriani has over 16 years of marketing experience in the Telecommunications, Big Data Analytics, E-Commerce and Publishing industries. She has held local, global and regional positions in Ericsson and Maxis and was the former Marketing Director at SAS in Malaysia.
"With the acceleration of competition for Enterprise customers, technology companies are looking for sales and marketing solutions that can deliver better ROI and better quality leads faster. By employing B2B technology marketing best practices that have been tried and tested in other markets, our clients in Malaysia now have access to this expertise delivered by a team with local market experience," Iriani adds.
"Our team of technology editors and performance marketers understand technology and that is something our clients appreciate as it speeds up the content creation process and enables us to design better campaign strategies," says Iriani.
BBN's Executive Director, Annette Fernandes-Poyser, comments,
"Following our expansion into Japan last year, this growth from our partner in Singapore brings a timely increase to BBN's global footprint and enhances our capabilities and reach in the Asia Pacific region."
Like this post? Subscribe now and get notified about new content!