We are pleased to announce the appointment of a new partner agency in Spain, growing BBN's presence to 20 countries worldwide.
The Marketing Hub (TMH) is based in Madrid, Spain and is headed by Pedro Guillén and Manuel Tello. TMH is a native digital B2B marketing agency, specialising in the management of sales and marketing programmes for global leading technology companies, telecommunication carriers and software start-ups.
TMH has a diverse and talented team consisting of digital marketing strategists, social media experts and demand generation specialists who are keen to bring the power of new AI technologies to their portfolio of marketing services.
Pedro Guillén, founding partner of the agency, brings experience in managing international sales and marketing programs for global IT vendors with a result-oriented entrepreneurial spirit. He is focused on developing new business models and value added services, bringing new ways of doing marketing to clients. He has over 15 years of experience in marketing, sales and business management, working for companies including IBM, Google and Telefonica in Europe.
Pedro says:
"Our background managing global demand generation programs in the IT industry brings a new marketing practice to BBN and its partners to develop new business opportunities in local markets. The global coverage of BBN in all geographies expands exponentially upon our strengths to serve clients across the world."
Manuel Tello was previously head of a B2B European agency, where he managed multilingual telesales and telemarketing teams for outbound and inbound B2B operations, delivering custom calling programs to support top IT customers increase their pipelines, extend market interactions, and develop their channels.
Manuel comments:
"After over 10 years managing agencies and developing B2B demand generation programs for our customers, I was ready, together with Pedro, to start a new and refreshing experience in our lives. We have created a new type of agency focused on unleashing the power of digital and social in the B2B market. Our partnership with BBN is fundamental to internationalise our services, and together with our marketing experience and skills, can yield great benefit for both parties"
Head of strategy Marta Pascual has a strong background as a digital strategist and senior marketing services and operations manager on both the client side – working at IBM for two years – and at a B2B tech agency.
Marta says:
"Each member of TMH has their unique strengths, which makes us formidable as a team. We have a start-up spirit combined with deep marketing and business knowledge, and we all aim to support each other and have the same ambitions. Being part of BBN will not only open us up to knowledge from different cultures, markets and sectors but it also means we will belong to a big family where professionalism, respect and support are key values."
David Hoskin, Managing Partner at BBN Denmark, welcomes the expansion into Spain:
"In addition to providing yet another strong regional bow to BBN's already sharp arrow, this will provide new opportunities for our clients to target customers based in Spain with greater ease and effectiveness."
Annette Fernandes-Poyser, Executive Director at BBN, comments:
"The Marketing Hub adds a unique dimension to our organisation and we envisage huge benefits to BBN, based on Pedro's and Manuel's exceptional experience and skill set. New partners such as these bring new ideas and further extend our global presence.
"BBN provides support to clients globally and this further strengthens our position as the number one ranked International B2B marketing agency in the USA and the number two ranked International B2B marketing agency in UK."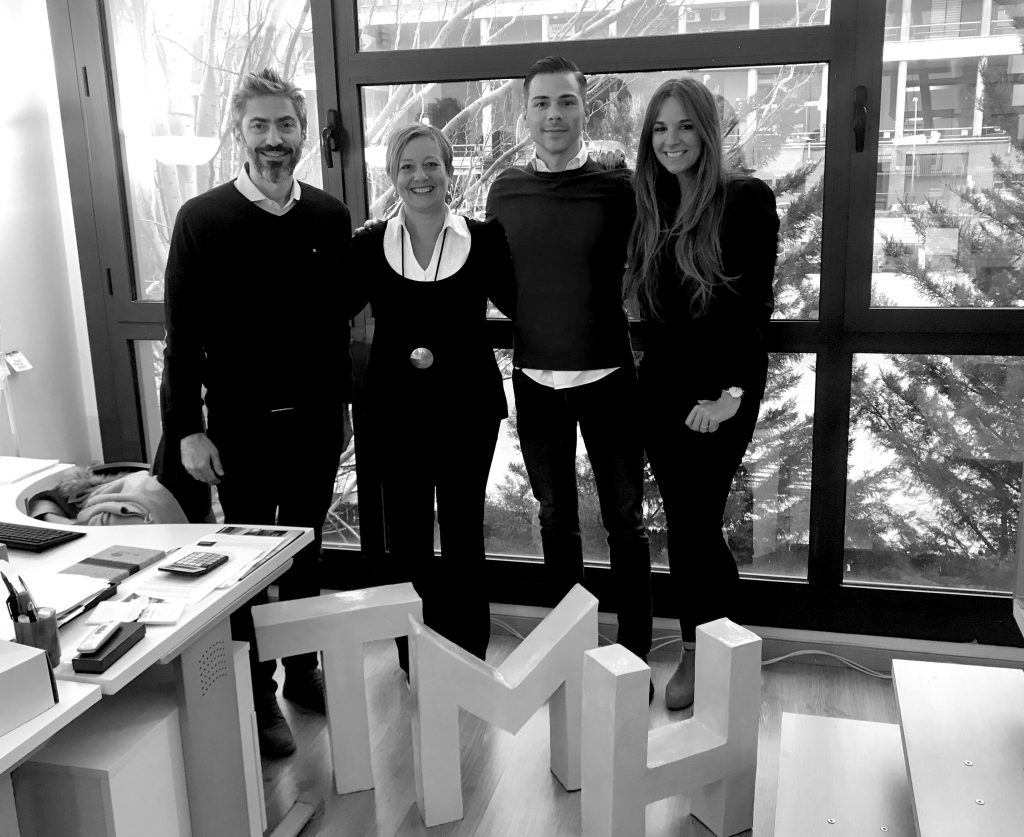 Like this post? Subscribe now and get notified about new content!