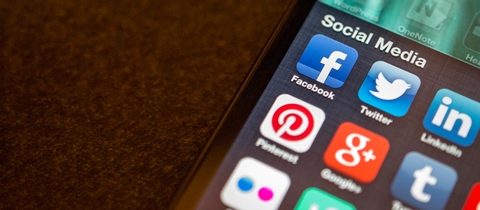 With exhibits to design and logistics to plan, it's easy to see why so many trade show marketers neglect social media. Budgetary concerns and tough sales targets make it easy to write off social media marketing as an 'optional extra' for a trade show.
Social media and trade shows, however, can work together very well. With the right strategy, the right tactics, and the right best practices, your business can turn every trade show into a lucrative sales opportunity using social media marketing.
Before you start focusing on direct sales and traditional trade show marketing, give these eight best practices from event flags supplier Display Wizard a try at your next trade show.
1.     Start your social media efforts months in advance
Successful social media marketing is all about creating anticipation. Start marketing to your social media followers months in advance with information about upcoming trade shows to encourage them to come out and visit your exhibit.
2.     Got a contest? Market it using social media
Marketing a contest on Facebook or Twitter is easy. Create a unique contest for your trade show exhibit and encourage your fans and followers to retweet and share for a variety of special prizes.
3.     Avoid overly pushy or promotional tweets
Remember to be promotional rather than pushy when you're marketing using social media. Inviting attendees to your both using Twitter is a good strategy – spamming them with endless sales pitches isn't.
4.     Offer exclusive discounts for social media users
A lot of social media followers will spend months paying attention to your business but will only take action when they see a lucrative opportunity. Offer a discount or special deal for social media followers and they might see your next trade show as the ideal time to take action and become a customer.
5.     Collect social media information from prospects
In the weeks following a trade show, most prospects will be inundated with phone calls and other pushy marketing attempts. Stand out from the crowd by connecting with them on Twitter or LinkedIn before you pick up the telephone.
6.     Put usernames and URLs on your brochures and business cards
A lot of people prefer to do business via email and LinkedIn than over the phone. Put your social media usernames and URLs – including the company's Facebook account or Twitter feed – on brochures and business cards to encourage conversation.
7.     Research key prospects using LinkedIn
Five minutes of research can save your sales team hours of cold calling. Search your key prospects on LinkedIn and learn about their work history and current job to get a unique angle for effective direct sales.
8.     Post summaries of trade shows and other events
Bloggers love to summarise trade shows and special events in the days that follow them. Post a summary of your trade show experience on your company blog for an excellent linking and publicity opportunity, courtesy of your industry's bloggers.
Like this post? Subscribe now and get notified about new content!