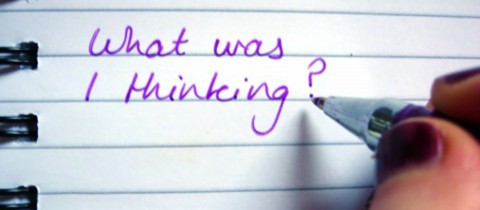 Let's face it. So much of what goes for B2B marketing is ghastly boring. How many variations of lower cost, higher efficiency, longer lasting, better ROI, etc. have we already seen? Buyers will often take these messages for granted, so just stating and repeating them has little or no impact.
Human beings are emotional beings – even when they're at work, and there are many studies that show decision making (even for the most rational people including the people who might be interested in your device, substance, software, or whatever it is you manufacture) is heavily influenced by emotional incentive. This is an area that is under-valued in B2B marketing, and sellers of B2B products should challenge themselves to do something about it! Here are three ways boosting the emotional health of your brand can help decision makers engage with your business.
1. Find your own style and differentiate
Dull colors, unimaginative logo designs, messages about cost savings, efficiency, ROI, etc. Perhaps management doesn't actually believe marketing has to be boring as such, but they want to make sure that all the "business benefits" feature prominently, and priority is given to this instead of the creative expression and human connection.
The result is that companies end up looking the same and saying the same thing. No-one stands out and it's too difficult for anyone to differentiate between competitive offerings. Decision making becomes difficult. Audience attention is lost, the marketing investment is wasted, and perhaps management loses more confidence in marketing.
Your messages need to have that extra power that creates the connection. Creating emotional engagement with your audience can help you stand out from competitors and create an impact that is not only remembered, but becomes preferred.
There are wonderful examples of the biggest companies doing it. GE has based its corporate brand on "imagination at work" for years. GE solves the "toughest challenges" and puts its "collective imagination to work for a better future". These messages appeal to our sense of the greater good and adds credibility to GE's business objectives.
Lesson 1: If your product seems inherently boring, focusing on specs won't change that. But daring to dream and focusing on the vision you share with your prospective customers will help make your offering stand out and foster emotional connection.
2. Influence decision makers with storytelling
Think of the successful salespeople you know. Are they likeable, credible people who just love to talk? In a quite natural way, anecdotes and stories probably reel off the tongue as they create closer connections with key decision makers. It's probably no coincidence that each story will carefully explain a value proposition or product benefit, or how another customer got value out of the product. Why shouldn't the "brand" attempt to create the same connection?
Business people often like to talk about business incentives. I like to think of giving decision makers an "emotional incentive" to engage with the company or brand. Storytelling is a vital part of creating an emotional incentive – and decision making.
There has been a common misconception that B2B buying decisions are made purely on a rational basis. Rational evaluation of specific criteria is certainly a factor, but you cannot overlook the irrational side of decision making. People, even the most rational and intelligent, are influenced by factors that they have little control over.
In his excellent book Thinking Fast and Slow, behavioral economist, psychology professor, and Nobel laureate Daniel Kahneman explains how a coherent story can give confidence to decision making. If a story explaining a situation makes sense, we are likely to believe in it and draw conclusions that suit us, even if we don't take the time to consider all the facts. The story may actually influence us more than the facts and lead us to a particular decision.
Lesson 2: deepen your customer connection with carefully structured storytelling and instill confidence in decision makers with a clear and focused content strategy ensuring coherence to the stories you tell across platforms.
3. Less propaganda and more credibility through empathy
The human mind doesn't make it easy for us, however. Daniel Kahneman also suggests that the more information we have, the better we are at decision making, even if we don't feel confident in the decision. Providing a lot of useful information should help your prospects to make a good decision concerning your product.
The danger is of course that lots of information may actually decrease the impact of your story – especially if it is the wrong information. Telling prospects about how much faster, better, or cheaper (sorry, cost-efficient) your products are will be shrugged off as corporate propaganda and undermine your credibility. This is not to say that you should abandon selling altogether. But you have to carefully consider when you're doing what, and how this fits into a larger ecology of stories surrounding your brand and product.
We know that people will dig deeper through search and social media channels and a wide variety of sources including customer reviews, industry forums and peer to peer recommendations. Your storytelling has to be coherent with the conversations about your brand that you might not be involved in – or invited to. If someone makes the jump from reading recommendations and discussions about your brand on third-party platforms to reading what you say about yourself, there should be congruence. Your story should support and confirm what others say about you.
Lesson 3: Accept that your stories are only part of the larger story being told about your products and brand. Build empathy by listening to your prospects. Not only will this provide important insights to fuel your own storytelling, but it will also ensure coherence between the stories you can control and those you can't.
What is the emotional health of your brand?
Instead of looking like your competitors and talking up the same rational benefits that have all been said before, B2B companies should be making it easier on decision makers with an emotional incentive that clearly shows how and why they are different. Tim Washer understood this when he created the "Mainframe campaign" for IBM – the B2B comedy video to hit youtube back in 2006 and still funny.

Like this post? Subscribe now and get notified about new content!