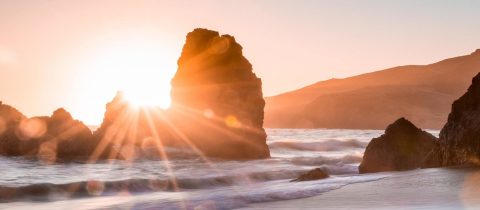 The rapid spread of COVID-19, matched with almost unprecedented falls in stock exchanges and, of course, climate change (which is losing the battle for attention right now)…means that there are plenty of reasons to be worried about this world of ours. And in Denmark, which is now my home, things are particularly tense as the country will be virtually shut down for at least the next 14 days to reduce the risk of viral spreading.
To tell you the truth, I need a break already from all the bad news. To some, that might seem too early, too 'light' even, but I'm going to insist on achieving more of a balance with some positive perspectives that help keep the light shining brightly at the end of the tunnel, whenever we get there.
So, I've listed eight positive points that came to mind – and I'd really appreciate anyone else adding to the list!
On the bright side, it's cold and wet outside in Copenhagen as usual. So, because our office is closed for now, I can skip the bike ride to work, staying warm and comfortable for more of the day.
More meaningfully, history tells us major crises tend to bring humanity closer together – so, we all get a chance to become more skilled at working together to reduce potential impacts.
Thanks to the closure of a variety of institutions and self-isolation, many people get to spend more time with their families, something we perhaps need to get more skilled at, too.
Innovation is said to thrive in times of crisis – researchers analyzing data back to 1883 (Gorovaia and Zenios, 2013) have pointed to noticeable effects for up to three years afterward.
This is an opportunity to educate the world about disease transmission, improving each of our lives by changing hygiene habits so that we can stay healthy, longer.
We get a chance to practice for a more severe pandemic with a comparatively mild virus (the 1918 Spanish influenza, for example, is estimated to have killed anywhere from 17 to 100 million people, although poor living and healthcare conditions at the time may have been a major factor).
The planet probably gets a welcome reduction in carbon emissions with air travel down globally, at least for a couple of months (Chinese air traffic is already recovering).
We get to appreciate the amazing job healthcare professionals, infrastructure workers and first responders do, working long, hard hours and placing themselves at risk for society as a whole.
Of course, I'm also warmed by the way my colleagues at cylindr are hunkering down doing what they're great at: content and ABM for industrial and tech companies!
We're not together, of course, because we decided last week to work separately and do our bit for social distancing. I miss seeing their smiling faces, but I always have our daily online meetings to look forward to!
Reach out to find out how we can help you spread the message of positivity and progress to your target audiences.
Like this post? Subscribe now and get notified about new content!