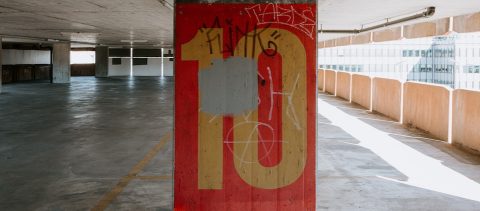 As 2020 blows full speed ahead, we wanted to take a moment to appreciate some of the finer things in life from 2019—like all the super helpful, astute blog posts we produced.
We published over 21 new blog posts last year—and in those, we covered a lot! Copywriting tips, a wave of Account-based Marketing (ABM) insights, industry-specific marketing trends, harnessing the symbiotic sales-sustainability relationship and so much more.
Though we know you'd love to reread all of them, we also know you love how efficiently we provide you content. So, here are the top 10 posts from 2019 that you couldn't get enough of.
Starting off our top ten blog posts of the year is an ABM-centric piece—an indicator the world can't get enough ABM help! This post embodies David Ogilvy's theory of no longer counting the people you reach, but instead, reaching the people who count. Get these five ABM pointers right to increase your chances of business success. Also available in Danish!
Reimagine the way B2B companies work and reap the rewards! As many companies rush to transform their current sales and marketing approaches to an ABM approach, this post gives you all the insight you need to get started. Our ABM expert, Jonathan Winch, concisely describes what ABM is, how it can boost your chances in a tough marketplace, and where to get started. Don't you want to be a step ahead? Also available in Danish!
Regardless of the industry, many B2B companies are using content to engage their audiences. And, with a six times higher conversion rate than other methods, it's no wonder that more and more companies are integrating content marketing into their marketing strategy. This hard-to-miss read shows you how to conquer your content kingdom and make the most of your marketing strategy using content.
As most big industry companies have realized in 2019, in a highly competitive market with discerning buyers, thought leadership is an important tool to develop long-term brand trust and drive sales. This astute post discusses how thought leadership shows you care about industry matters, that you take ownership of the market, and that you speak the same language as your customers. In essence, it's about gaining credibility by daring to admit intellectual vulnerability—and the results are powerful.
Audiences seemed inspired by this first-hand exposé of a multicultural professional development event in a German wine-country castle. Over 40 diverse professionals from almost as many countries learned new strategies and competed to deliver the best pitch for a major international client. Read this piece for insight into how you just need the right attitude when opportunity knocks on your door.
In an era where the UN's Sustainable Development Goals are hot, how might your company use storytelling to gain a competitive edge as well as bolster sales and partnerships? This blog post has helped many companies navigate how they fit into the larger sustainable development market puzzle and it can help you too!
This popular how-to guide provides tips, red flags, and resources to ensure your content doesn't offend others—especially in today's globalized world that is more aware of diverse cultures and lifestyles. Do yourself and your company a favor by reading this simple guide—you may just prevent your company's next multimillion-dollar marketing campaign from turning into a political correctness nightmare.
Brexit was front-page news all year in 2019, but what impact will it have on European B2B marketers? B2B marketing expert Jonathan Winch considers the evidence and comes up with seven possible consequences for European marketers doing business in the UK.
Whether it be a simple blog post, press release, magazine article, or a complex ABM project spanning six months, our team (or anyone working with an agency) knows how effective a good brief can be—saving everyone (that means you, too) time, money, and headaches. This brief post about briefs boasts the necessity of a good brief, as well as its essential elements.
More than ever, companies are turning to Corporate Social Responsibility (CSR) reports to help tell their sustainability story—but is it all just greenwashing? Our very own CSR expert, Pha Khem, walks you through a comprehensive guide of the Global Reporting Initiative (GRI) for sustainability reporting standards so you can gain credibility and ensure your company doesn't fall victim to only producing climate action propaganda.
If you liked those titillating topics, wait to see what we have in store for 2020! We have already produced six thought-provoking posts so far to keep your B2B marketing skills and knowledge up-to-date and applicable. Cheers to another year of knowledge-building!
Like this post? Subscribe now and get notified about new content!