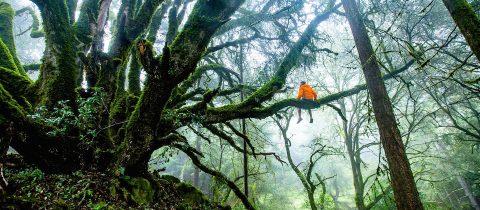 Monitor Deloitte's Camilla Marie Thiele shares her perspective on why business innovation is important for the sustainability agenda and how storytelling can inspire other companies to follow.
As many will know, cylindr BBN has been supporting the United Nations Development Programme (UNDP)'s SDG Accelerator programme, providing expertise in storytelling and acting as a sounding board for business innovation ideas.
Put together by a passionate team at the UNDP in collaboration with Monitor Deloitte, SDG Accelerator aims to support small- to medium-sized Danish companies in creating new solutions to positively impact the Sustainable Development Goals (SDGs).
Following a recent SDG Accelerator workshop, I had a chance to speak with Monitor Deloitte's Camilla Marie Thiele, Engagement Manager for SDG innovation projects. Camilla has been involved in the development and implementation of SDG Accelerator, lending her years of experience in sustainability and corporate social responsibility (CSR) to the programme. I asked her to share some of the insights she had gained from the programme to date.
Courage to innovate
As Camilla sees it, the Nordic approach to CSR is part and parcel of doing business – where compliance and risk management are increasingly simple hygiene factors that often don't illicit much excitement. A positive and motivating atmosphere is what's needed to create sustainable change and engagement, and innovation is a powerful platform to do this.
Camilla explains that for most of these companies, working to strategically align business with the Sustainable Development Goals (SDGs) can be foreign. There's this idea that innovation is something a geeky college graduate does in their spare time, but if these companies dig a little deeper, they discover that they are in fact, innovating every day. Developing new products, adapting processes and engaging in research are just some examples that they actually do possess the courage to innovate.
Echoing the sentiment of the programme's founder, Stine Kirstein Junge, Camilla says it is the agility of these small- to medium-sized companies that makes it all worthwhile: "I come out of these sessions feeling so excited. From each meeting we have, I see they have progressed and achieved tangible results."
Overcoming challenges
Part of the reason why small- and medium-sized companies are targeted by SDG Accelerator is that they tend to have limited resources to engage in innovation and sustainability projects. They are also targeted because they make up the large majority of Danish business and have great potential to create solutions leveraged by the SDGs.
As a facilitator, Camilla identified the most common challenge was ensuring that their innovative idea was, in fact, a commercial solution. This challenge may arise from the perception that working with CSR is bigger than making money – it's about making a difference in the world. Yet she insists that combining sustainability and innovation is the formula to creating a powerful lever for change.
Storytelling matters
As Camilla closed the final SDG Accelerator workshop for 2018, what resonated was the emphasis she placed on getting the stories right. As media interest gains traction from countries around the globe, Camilla explains that it's important for UNDP to spread the word by sharing it with other UN agencies as well as with similarly sized companies seeking inspiration for their own sustainability innovation journey.
The next step for these companies is to create case stories which will feature on the SDG Accelerator website, and to form the foundation for communication across their channels. It's only through powerful storytelling that other companies can be inspired and empowered so that the long-term goal for SDG Accelerator will be realized – to build a strong foundation for companies to work with well into the future and towards the goals of the 2030 Agenda for Sustainable Development.
Interested in learning about how we can help with your storytelling?
Find out more about cylindr's B2B storytelling services.
Like this post? Subscribe now and get notified about new content!