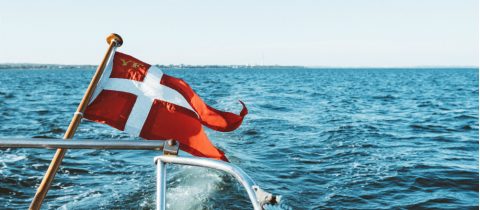 Denmark has a distinguished history of successful global commerce. As a small country, Denmark consistently punches above its weight, being home to an unlikely number of current consumer superbrands. Think Carlsberg, LEGO, ECCO, B&O, Arla and Pandora to name a few.
But it's not only in consumer brands that Denmark stands out. In their niche markets around the world, B2B brands such as Maersk, FLSmidth, Rockwool and Vestas are recognised leaders in their fields. And behind these and other multinationals, there's a plethora of successful, growing companies – particularly in IT and tech – that keep Danish concepts and technologies right at the forefront of global development.
Engineering legacy
Two particular disciplines have helped establish the reputation of Danish business globally: engineering and design. From the mining, maritime and energy industry sectors to food ingredients and construction, Danish engineers and designers create innovative, functional and often beautiful solutions to critical challenges. The idea of Danish Design doesn't just apply to furniture; it's always at the heart of any design concept.
The commercial success of these solutions is built on sound business sense and a bold vision of the future. When you deal with Danes, you get honesty, trustworthiness and diligence. We are incredibly demanding, but you get hard-working people who deliver on the promise – and don't leave until the job is done. On the one hand, Danes care about the quality of the product, craftsmanship, and attention to detail. On the other, it's simply about courage and determination.
Thomas Schulz, CEO of FLSmidth, one of Denmark's great B2B brands and probably the world leader in equipment and services to the cement and mining sectors, believes being Danish is at the very heart of its business:
"As a global company rooted in Danish values, we have a role to play. Our values encourage us to behave appropriately, and, at the same time, we can encourage suppliers and customers to work with a sound value set. I find it easier to do this from Denmark, which is respected around the world for its transparency and compliance."
Accolades for Denmark
Denmark consistently ranks highly in global reports, such as the World Economic Forum's Global Competitive Index, where it ranks #12 out of 137 countries, scoring particularly highly in 'technological readiness', 'business sophistication' and 'macroeconomic environment'.
Even strategy guru Michael Porter has reportedly commented on the unexpected vitality of one of our major towns, Odense, home to some remarkably successful tech startups.
The European Commission ranked Denmark the second most innovative country in the EU, surpassed only by our neighbor, Sweden. We're also one of the world's most IT-savvy nations in terms of adoption of technology by citizens and government organizations. For example, Denmark recently was given top marks for e-government.
This is the environment in which we at cylindr BBN operate. And it couldn't be more inspiring!
Challenges of global business
Yet for Danish brands today, turning up and being in the game is not good enough. No matter how great your product or service is, no-one will buy it if they don't know who you are, what you can offer, and why they should choose you.
Despite their successes to date, Danish brands face critical challenges. Although the brand might build on Danish values, we can't assume that anyone else in the world knows what that means. One of Denmark's greatest challenges is that a great many people around the world simply don't know about us.
Meanwhile, other nations increasingly compete on many of the same premises of quality and design, while Danish businesses have to deal with higher production costs and salaries as well as other critical factors such as proximity to local markets, cultural barriers, and lack of brand awareness.
Of course, this puts greater pressure on marketing and the brand. The critical task of creating a truly differentiated value proposition and a compelling strategic narrative has become harder.
Insight, creativity and experience – and magic to boot
The challenge for marketing and communications professionals in Denmark is to keep up with the value being created by their engineering and commercial colleagues. Brands simply need to achieve a high level of power and recognition to attract their audiences around the world. And the brand messages must be clear and engaging.
As a group of strategists and creatives in Denmark, we are motivated by the challenges of working with Danish brands and helping them gain traction in all their relevant markets.
The Danish business community is a unique, close-knit environment, where people have high expectations and demand world-class standards. They know that's the minimum required to deliver the global success they crave.
Part of the global agency BBN, we are privileged to represent Denmark. Why wouldn't we be? Danish business has a lot to be proud of! We're especially keen to bring our insights and learnings from working with successful and ambitious Danish B2B companies to the BBN family around the world.
Finding just the right value solution to a branding challenge usually requires a moment of magic, and it could just be the Danish perspective that provides it.
Interested in learning about how we can help with your storytelling?
Find out more about cylindr's B2B storytelling services.
Like this post? Subscribe now and get notified about new content!