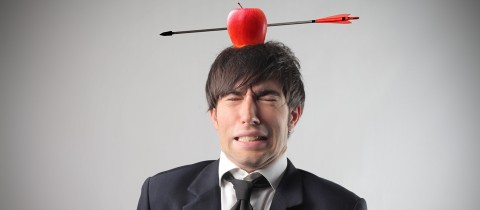 In the coming years, we're likely to see a lower influx of new recruits to the job market. It is also widely predicted that the financial crisis will likely decline before long. So the hunt for the best employees is about to begin!
As a consequence, employer branding has suddenly become a strategic focus for B2B companies. Many are already now starting to position themselves to grab their share of the scarce resource of the future: talented people. For that, a compelling employee value proposition (EVP) becomes very important.
Employer branding represents a company's efforts to promote – both within and outside the company – a clear view of what makes it different and desirable as an employer.
Employer brand is not the same as the B2B corporate brand
It is, however, important to know how an employer brand works together with the company brand, because there is a distinct difference. First, the company brand is mainly directed towards an external audience, whereas the employer brand targets both external audiences (customers, clients, job seekers) and internal audiences (employees).
The employer brand must express the basic assumptions and shared values of an organization in order to create a true picture of the company. It therefore has to be a subset of the company's overall brand and strategy, strengthening the company's business goals and making it a strong enabler to recruit the right kind of employees.
Employer branding works both internally…
The employer brand impacts the way the organization sees itself; its identity influences the corporate culture by displaying what the organization is trying to be and accomplish. This leads to increased employer brand loyalty, which again leads to improved employee productivity. 
…and externally:
An attractive and authentic employer brand encourages positive associations with the brand. This leads to a positive employer image, which increases employer attractiveness.
Employer branding based on corporate culture analysis
An important element of the employer brand is obviously the corporate culture. A corporate culture conveys "the way we do things around here" to employees, and this is crucial information to any job seeker wanting to find out whether a position in your company is something they'd want. Therefore any attempt to formulate and express an employer brand or a Employer Value Proposition should always be based on the organisation's shared values and basic assumptions. This, however may not always be easy as the basic assumptions that are expressed through a set of values that guides the organizational culture may be hard to see at first glance. It will mostly require some structured cultural analysis before a true foundation for the employer brand can be found.
Trompenaars' culture model shows that a corporate culture resembles an onion, or a core, surrounded of layers. The things that are visible to the eye of the outsider are all explicit functions of the norms and values that are held at a deeper layer. And even deeper lies the basic assumptions that are seen as implicit by the organisation and therefore often difficult to describe, as they are not discussed, they just exist.
Once recruits have been attracted to your employer brand, they will make assumptions about what it's like to work for your company based on the "story" the employer brand is conveying. They will also compare these assumptions with their real-life experiences once they have entered the organization.
And this is where your employer branding efforts will have to prove their worth. Is your employee value proposition aligned to your company brand? It better be, otherwise you're set for a tough on-boarding process.
Look after your current workforce, too 
Your existing employees are certainly also targets for your employer branding efforts, but how do you actually work with them in this respect?  Essentially via internal marketing. By systematically exposing employees to an employee value proposition that is in line with the shard values and corporate goals, the corporate culture will eventually be molded around these corporate goals and your company will steadily have begun to create a strong competitive advantage via its workforce that no competitor can easily copy.
So how do you convey that culture with honesty and integrity? Certainly not by writing some article or statement on your website about how you have a "winning culture" or a "special strength". Chances are it's been said before by others, and you will make little or no impression on potential job seekers. The solution is to become as authentic as you possibly can. Employee video testimonials are a very effective means to achieve this, for example.
This of course requires that the workforce is stable and performs, because if your source of the competitive advantage (your people) is not sustainable, neither is the advantage. Therefore, employer branding should not be seen only as "people marketing" or human capital management, but much more.
Take the complexity and costs out of employer branding
Like any business discipline, employer branding can be complex. But if you take the right steps to start with, it's not as hard as it may seem.
Back in the 00's, considerable investments were made in custom-built employer branding platforms, and "expensive" was a common denominator for most of them. In today's environment, these solutions are no longer attractive, largely because technology has made other, more efficient solutions more compelling.
Here, I am thinking of employee video testimonials as a key vehicle to convey both the employer brand as well as the organisation's corporate culture and values to potential employees.
A few minutes of video conveys much more than words written on a web page, and in an employer branding context it is a very powerful tool. Imagine how a set of ten short films of selected employees would tell an entirely authentic story about your company. They would work as a true asset in your efforts to attract and recruit the best possible employees.
A stronger bond between company and employee
Only a few years ago, the process of engaging a video crew to film and edit interviews with employees was very expensive. Then you would also have to host and display these films, particularly within a branded solution. There was the horror of having to create a corporate IT project with hours of development time and internal politics.
Today, this is a much simpler process if you work with a platform such as our own "whatsitliketoworkat.com". This quickly gives a company its own employer branding website without having to engage the IT department and without the need for re-programming the careers section of the company website.
Or as one HR director said to us recently: "This is the first time we can actually document the psychological contract between our company and the employee in a credible way to external audiences."
How strongly are your company's employees connected to the corporate brand? And how well does your company present itself towards potential recruits?
Like this post? Subscribe now and get notified about new content!