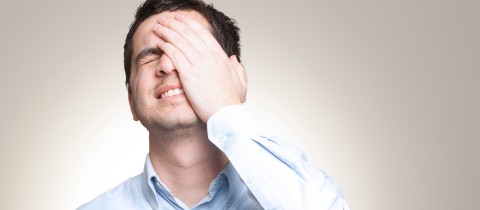 I was recently privileged to hear marketing whizz-kid Thomas Webster talking about a project he had been brought in to advise upon for a knowledge-intensive B2B manufacturer. The project's goal was to bring the company closer to its customers using content marketing. A Voice of Industry (arms-length content marketing) site had been set up, a budget allocated and the project was nearing the end of its first year of operation. But things weren't going as well as the company had hoped. So Thomas and his team were asked to consult on ways to make the project work more effectively.
According to Thomas, the platform and basic concept of the site were sound, but it was clear that the client wasn't achieving the results it had hoped for. Here are some of the reasons Thomas highlighted as contributing to the project's under-performance:
1)   Too little money: from the outset, the project had been starved of funds. The client had cut the recommended funding level by half – from an already lean level. So, resources-wise, there was too little ability to bring in professional help for content production and distribution once the platform had been established.
2)   Insufficient content volume and new content frequency. Despite the manufacturer's size and its stated KPIs, the company was having difficulty getting enough relevant and compelling content created by its in-house experts. This is obviously one of the main challenges for any content marketing project, but as a result of under-resourcing, little was being done to address the issue. The result was a comparatively "dead" site, rather a lively flow of commentary, dialog and engaging content to drive ongoing performance.
3)   Ineffective internal communication. The company's marketing department was having trouble clearly and broadly communicating the need for the project to the rest of the organization and, in particular, the subject matter experts whose enthusiasm and commitment would be necessary for its success. This is particularly challenging given that the main idea behind this type of initiative is to be less "sales and marketing" and more about opening up access to the knowledge and experience of experts inside the company for potential customers. Without the buy-in of these subject matter expert such projects run the risk of becoming yet another traditional "sales and marketing Campaign" and failing to achieve what it should in terms of results and cut-through.
4)   Failure to make content creation part of SME task lists. Both in the beginning of such a project, and throughout its lifetime, a certain level of systematic discipline is necessary to provide the quantity and quality of content that can properly engage an audience. Subject matter experts need to be instructed – and even measured – with regard to their personal contributions to the project. This is obviously a fairly major organizational shift; but a very important one given that moving forward, subject matter expert content is only going to become more important in successfully attracting and engaging the right customers.
Find out more about how we work with content marketing at cylindr.
Like this post? Subscribe now and get notified about new content!