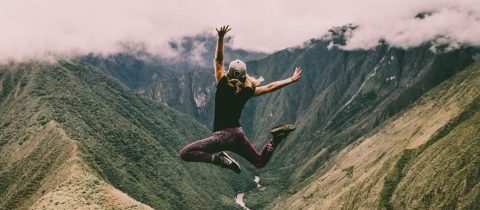 Technical content writing is not for the faint-hearted. You need to be prepared for a wild adventure, step into the unknown and embrace a broad approach. What makes a good technical content writer and how can you ensure that your content is maximizing your return on investment?
Technical content writers are the masters of content – we go for the deep-dive, but it's possible to go horizontal as well. Every rivet and screw, every hook and davit, every watt and measure of capacity shows our ability to grasp the detailed facts of any process or product. This makes us invaluable in the universe where content is queen.
The horizontal approach isn't just about finding facts and developing profound knowledge about a particular industry or product, as we would do in a deep-dive. It is when we identify one compelling idea that transcends products or industries. This approach requires making vast story connections and possessing a rampant imagination. How can we, as technical content writers, hone this skill?
Pick up a book and read
Readers make the best writers. Stephen King's famous rules for writing apply. "You have to read widely, constantly refining (and redefining) your own work as you do so. If you don't have time to read, you don't have the time (or the tools) to write. Simple as that.
When did you last peruse the fascinating articles on mashable.com or pick up the latest copy of WIRED magazine? Be cautious of going down the rabbit hole filled with industry-specific content and getting stuck there. It's good practice to incorporate the latest thriller novel, celebrity biography or literary fiction into the mix as well. If not to displace the time we spend watching TV shows on Netflix.
Commentary and points of view from wildly different industries and sources not only help us see other great examples of content (because when we're less familiar, we pay closer attention), it also exposes us to ideas we could translate to our own work.
And popular culture isn't off-limits, either. If I can throw in a Queen song title (it was Another one bites the dust in case you were interested) into website copy for cement manufacturing equipment, it's certainly worth giving it a go.
Into the wild
If you're an adventurer, staying down that rabbit hole just isn't wild enough. Great content writers go down otherwise unventured paths, leading us to form some of the most unlikely connections.
Imagine being faced with three disparate stories from three wide-reaching sources:
A travel magazine's story about visiting communities that offer tours of brands' manufacturing facilities
A trade magazine article on how new brands leverage their charitable contributions in their community as a differentiator
A news story on how a community added numerous jobs based on local sourcing of an ingredient or skill
Content writers almost instantly see the connection. Before you know it, we've written a brand spanking new "Brand Guide to Thinking Local". That's how quick-witted we are with connecting the dots and finding a common story worth writing about.
Go broad or go home
As experienced and 'worldly' writers, we know how to make seemingly dry technical content wet. Our job is to elevate the storytelling to a level that helps our readers engage and understand otherwise non-digestible, technical subject matter.
Elevating information more broadly and pulling back from a deep-dive approach allows for more connection to our reader's experiences and sets the stage for their engagement. Once engaged, their questions and clicks will lead them to more technical details.
To flex our storytelling muscles, we must practice. The tip for all technical content writers is to read everything; you never know where the next big idea will come from. When it arrives, it will likely be because you made a wild connection by daring to take the path less ventured.
And to boot, here are more tips on how to be a stellar content writer.
If you're also a Queen fan and want cylindr to help jazz up your technical content with a sprinkling of pop culture, get in touch for some kick-ass copywriting.
This post was inspired by some of the insights our colleagues at Bader Rutter have shared.
Like this post? Subscribe now and get notified about new content!