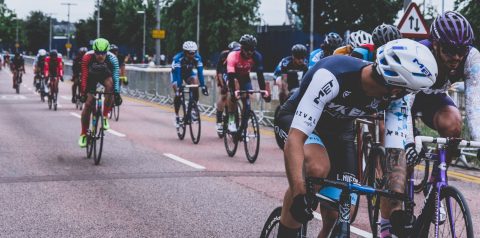 They say that, when times get tough, the tough get going. And that's probably why, in a time where many companies have reduced or even stopped spending on marketing efforts for fear of COVID-19's impact, we're seeing a growing number of companies turning the current situation to their advantage.
Right now, companies are in a battle for market share and, in some cases, survival. Some, however, fight smarter than others.
Watching our clients around the globe during the past month, we have noticed three different ways people are reacting to these tough times:
Maintaining current levels of sales and marketing investments
Cutting sales and marketing activities and wait for things to get better before investing again
Turning up the volume on sales and marketing – specifically in online content creation
As a rough estimation, around 40% of B2B companies are choosing option 1, 40% are stepping on the brakes with option 2, and a minority, perhaps 20%, are stepping up their activities with option 3.
But which is the smartest strategy? For most, it's actually option 3!
Those who study economic crises have always said it: In a market downturn, the strongest companies tend to make significant strategic gains.
For example, companies with healthy balance sheets seize the opportunity to acquire weaker competitors. And great companies find it easier to win market share from their less great competitors, because the stronger players either maintain or increase their efforts at a time when the weak ones are at their weakest.
Is your company a strong competitor or a weak one?
Are you making the mistake of reducing your activities, holding back while the leaders eat more of your lunch (making it more costly for you to win back market share in the future)? Or are you doing the same as companies like Maersk or Arla in these social distancing times by switching more of your budget to creating content for online contexts?
Right now, creating more content is the smartest thing you can do, at least from a sales and marketing perspective. That means blog posts, articles, white papers, and the like.
And if you're working with a strong content agency such as cylindr, creating these can be easily managed without physical meetings.
In fact, 90% of our blog posts and articles are created for clients based on 30-minute phone interviews with subject matter experts (SMEs), even before COVID-19 changed this world we share. And most white papers are a mix of phone interviews, background documents provided by the client and our own technical research.
So, if you're holding back, it may be time to ask yourself: Is your current strategy similar to peeing in your pants (some describe this as an initially nice, warm feeling that soon turns to something much less pleasant) – or should are you a strong competitor that should be pumping out thought leadership content at even higher levels than before?
(Photo by Rob Wingate on Unsplash)
Like this post? Subscribe now and get notified about new content!