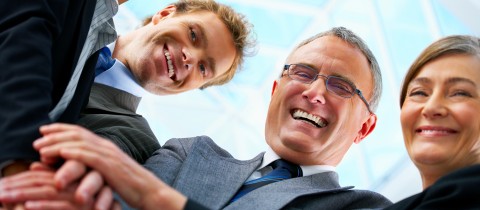 There's a particular value that your company will need to wholeheartedly adopt in order to compete for the attention of the today's B2B buyers: the idea that, by helping others to achieve what they need to, you will be better able to achieve your own aims.
You see, what really drives today's B2B customers is receiving help to achieve the goals that have been set by or for them. If you can be seen to help them, they'll buy your products and services. Of course, the kind of help we're talking about isn't just about products and services. You can also help people by recognizing them or supporting their careers (for example, by promoting their achievements and widening their personal web footprints on your Voice of Industry platform).
On the Voice of Company side, your content should be perceived as knowledgeable, helpful, honest and open-minded. It should offer insights and inspiration in addition to the usual information about your specific offerings. Its tone and style should be relaxed yet respectful, rather than formal and distant. Your content should clearly show that you think in terms of your customers and their realities rather than your own. And it should appear in media regularly consumed and respected by your audiences.
By thinking first and foremost about how to help B2B buyers (and thought leaders or other potential business partners), you are starting off on the right foot—dropping a pushy sales pitch in favor of a more solution-oriented approach. That's essentially the same style recommended by tried-and-proven best practice sales methodologies such as "spin selling" or "solution selling". It results in more open, trusting conversations about the buyer's true needs and challenges, leading to strategic partnerships between your company and your customers. It leverages your subject matter experts (Return on Knowhow). And it can win you respect and strong connections in the marketplace instead of repeated rejection.
Like this post? Subscribe now and get notified about new content!