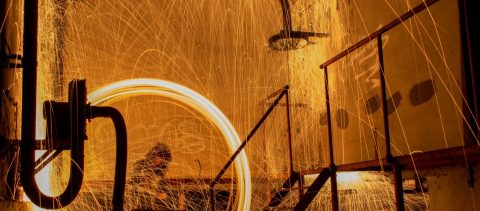 Many of us who work with 10X sales and marketing techniques (10X companies outperform their competitors by a factor of at least 10 in key aspects of their business models), invented and refined primarily in the US, view the success of Scandinavian companies such as Grundfos, Alfa Laval, Danfoss, Vestas Wind Systems and Foss Analytical Instruments with admiration. They've built their impressive track records on innovation, high-quality products and know-how.
While applauding these achievements, however, we also can't help wondering how much stronger results companies similar to these could achieve if they adopted 10X sales and marketing practices! What if they were able to win a greater percentage of deals? What if they could be more efficient in the way they deployed their resources? More systematic in their approach to key markets and accounts?
Sales and marketing efforts in the industrial equipment sector are not unlike those of many other B2B industries. That said, there are some differences worth noting, including:
Reliance on experienced engineers and other technical specialists
Lack of systematic methodologies around the go-to-market approach
Relatively little alignment between sales and marketing functions Marketing is often unaware of what Sales is trying to achieve)
Lack of focus on sales enablement despite proven ROI benefits
Use of traditional marketing tools and approaches that limit scaleability
We could continue to add points to the above list, but it cannot be denied that Nordic industrial equipment manufacturers have had significant success on the worldwide stage. While these achievements are impressive, competition is about to heat up in the industry with the arrival of a powerful new approach to sales, marketing and customer success: Account-based Marketing, or ABM as it's more commonly known. Before we get to this, however, it's worth spending a moment to consider the industry's key sales and marketing challenges in a little more depth.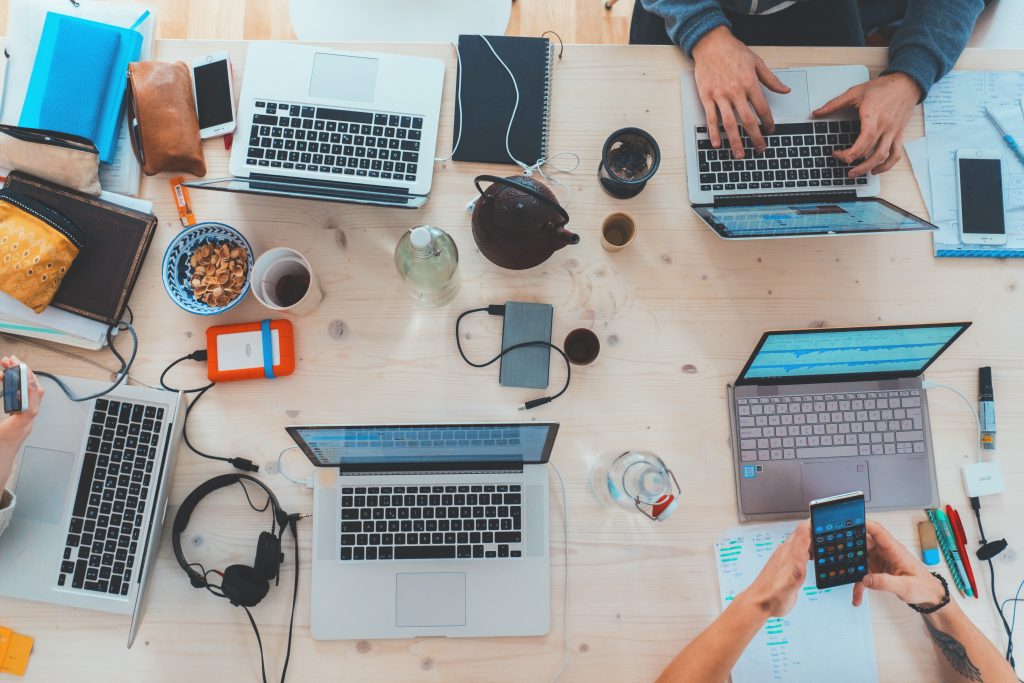 Technical reliance
Sales activities are typically carried out via teamwork between technical specialists and account managers, the latter possessing greater sales skills, yet who are still able to discuss the ins and outs of the industrial equipment business with prospects and existing customers.
Smaller industrial equipment manufacturers are often reliant on the skills of one or a few deeply experienced and highly credible technical specialists.
In some cases, these valuable employees have been with the company for a decade or more, building up know-how of not just the company's products but also the production processes, parameters and business challenges of a wide variety of customers around the globe.
While these people are clearly an asset to the company, they also represent a significant liability in a growing industry where competitors are eager to get their hands on such skillsets.
While there is a definite challenge concerning loss of knowledge and capabilities if a technical specialist should decide to leave, this isn't the only thing that can keep industrial equipment sector management awake at night. From a sales and marketing standpoint, dependence on such experts carries a number of additional challenges including something we call the Bottle Neck Effect.
The Bottle Neck Effect refers to the fact that it's difficult, even impossible, to scale beyond what a technical specialist is able to achieve in a day, resulting in long sales cycles, fewer opportunities being addressed and lower win rates.
The solution to this effect is either to recruit and train more specialists or – and this second solution has far-reaching benefits – to ensure that whenever and whichever company resources are used, they are aimed at the best type of customer with the best probability of winning the deal. In short, to re-engineer the sales and marketing process so that precious specialist (and sales force) time is seldom wasted.
Bigger B2B buying centers
New equipment investment decisions are becoming more complex, requiring industrial equipment companies to adapt to longer buying cycles influenced by people within each account – most of whom they may never directly interact.
Where new equipment purchases are involved, estimates range from 5 to 20 or more participants in the buying process – a phenomenon that makes the job of manufacturer salespeople increasingly difficult. With each additional influencer in the buying center, more issues may need to be addressed in depth, the sales cycle is likely to lengthen and the chances of a deal being blocked for any reason become higher.
Only by knowing of, and connecting with more members of the buying group, can salespeople maintain their pipelines and ensure a satisfactory rate of sales conversions. This is a challenge that, for the sales teams of most Scandinavian-based industrial equipment manufacturers, is somewhat beyond current capabilities.
Slow-paced sales development
Let's face it: Over the past 30 years or more, for all but the largest manufacturers, not much has changed in the way industrial equipment salespeople hunt for and negotiate deals. It's still very much a matter of individual salespeople working their networks of existing and prospective customers, attending conferences and tradeshows (though the latter have fallen out of favor to some degree) and spending a large amount of their day on desk research, attempts to connect, writing proposals and following up on customer issues.
The basic structure of sales and marketing departments hasn't moved much, either. Salespeople, backed by application specialists when available, are highly active in the field, while the marketing team focuses its efforts on maintaining the brand, producing brochures, and generating content and leads.
Much of success from Marketing's perspective revolves around the ability to report high numbers of clicks, views and other "vanity metrics" as a result of its online efforts. Any leads generated and handed to Sales are subject to the same dynamics as most other industries – in fact, Forrester Research reports that, for every 100 leads generated by B2B marketing departments, only one, on average, turns into a deal of any size.
Inefficiencies abound in such a system – yet few companies have incorporated sufficient learnings from more advanced (from a sales and marketing perspective) industries that have faced and largely overcome similar problems.
We're in 2020 now. Isn't this the time to break out of the sales and marketing comfort zones, abandon loose, out-dated practices and adopt stringent, systematic 10X approaches likely to create a step-change in B2B performance?
Interested in learning about how we can help with ABM?
Find out more about cylindr's ABM services.
Like this post? Subscribe now and get notified about new content!