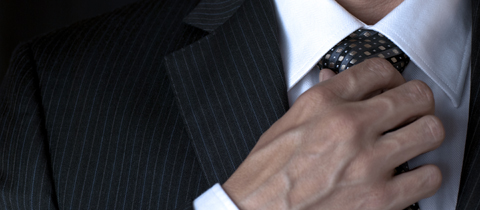 How would you feel if, in front of a staff gathering, a client called your company a "whorehouse"? That's what I witnessed recently when attending a reception at one of Denmark's largest organizations. Luckily, it wasn't our agency whose name was being besmirched but that of a major global consulting company. Fair or not, and not exactly helped by the popular US TV show "House of Lies", the consulting business has a pretty nasty reputation for overcharging and under-delivering – and making a sport of it. But I was still shocked to hear such open hostility communicated from management to staff about a supplier.
Where I get worried, however, is when the reputation of the bad-apple consulting firms rubs off on the consulting tasks that have become a necessary part of delivering good content-driven marketing strategies these days. You see, it's no longer enough to have an account manager and an art director turn up with aesthetically pleasing creative concepts, just waiting for the go-ahead to place these works of art in various forms of media. Today, there's a serious chunk of strategic planning to be done that stretches beyond identification of a target audience and simple mapping of its needs and preferences. The list of considerations in strategic planning phases is long – and often incomprehensible for marketers who haven't sufficiently updated their understanding of B2B buyers and their skills to meet new realities.
Unfortunately, the value of figuring out "the right thing to do" tends to be underestimated in comparison with "doing things right". And this can lead to an almost desperate focus on defining the end-result, the deliverable, as early as possible. This can actually hamper long term strategic planning and smart marketers resist this temptation, instead trying to keep an open mind as long as possible into the process of developing, for example, a Voice of Industry. Given that such an activity is going to be the basis for connecting to perhaps thousands of prospects and customers via social media and other activities for many years, and given the resources it will consume, getting the right strategy in place – and the right engagement platform – from the start is a goal worth investing significant time in.
Of course, I fully understand that companies are loathe to commit resources to a project where the exact deliverables are unclear. Clients are, understandably, wary of marketing projects that don't follow the traditional, normative formula (creative concept, artwork, text and media placement). But modern B2B marketing, with strong social media elements,  is more of a process than a pre-determined outcome. And the lack of initial clarity is simply an open-ended approach to strategic planning that enables data to be gathered that can inform and refine the strategy as the project progresses. There is almost never a finite delivery.
Working with this new way of thinking, and getting bottom-line results from it, leads back to that precious and all-too-seldom thing called "Trust" as a natural ingredient for open-ended projects. The bigger and more complex the project, the more trust required from the client. And the more skilled and trustworthy the agency needs to be.
Like this post? Subscribe now and get notified about new content!