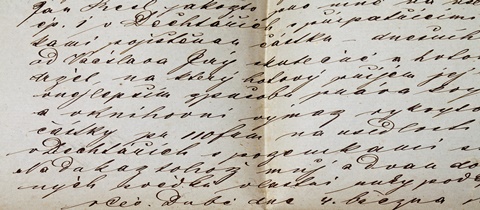 Mark Hanley, president of Massachusetts-based consulting house I.T. Strategies, recently asked me for my opinion on the state of the market for printed brochures. Do printed sales materials have a future or are they on their way out? It's a great question, and one which is brought up time and time again by marketers in meetings I attend.
The vast majority of the companies I work with as a professional communicator are on the B2B side. All produce printed brochures to communicate information about their companies (the image or profile brochure) and their products.
While most companies continue to produce printed materials in similar numbers to those of the past, there are changes underway. Some items are continuing to be printed in the same number and format, others are slowly being withdrawn from hard copy to appear solely on line, and there are also new types of printed brochures appearing in the marketplace.
First, what do my CMO clients think of brochures? It's a mix, I believe, of feeling that the printed brochure is an archaic, seldom-read waste of money and yet, on the other hand, something that has real value for salespeople as part of their normal routine. That said, I often hear the words "It's just a leave-behind" almost apologetically uttered, as if to tell me that not too much effort needs to be put into a particular printed piece because well, really, it's just done because the salespeople might otherwise complain.
Marketing departments, of course, have plenty of reason to complain about the need to produce printed materials. For example, a brochure can be a heavy investment that cannot be updated without significant extra expense. Several years ago, one of my clients had to reprint and redistribute its entire annual report because the vision and mission statements, so crucial to the direction of this large company, had been accidentally switched. Had the company chosen to keep the annual report in an online format (except for the official report that must be printed for the authorities), making the change would have been far less expensive – and far more subtle. As it was, the overall cost ran into six figures.
It also seems to be the case that the marketing department uses its precious resources to create new brochures only to find that few are actually unpacked and used once they arrive at the company's geographically dispersed locations. Anyone who has cleared out the store room during an office move knows just how many tonnes of brochures, many still shiny and new in sealed boxes, have to be dumped. In a world of cost-cutting measures and sustainability concerns, such wasteful practices must come under threat.
For multinational companies, each brochure may need to be translated into several languages, compounding the problems I've mentioned above. Again, it's far easier and less costly to deal with the logistics in online formats.
Of course, one of the key forces keeping printed material alive in the B2B space is the trade show. Companies like to have something to hand out to visitors and display on racks in their booths – a company profile brochure, product brochures and the company's latest magazine edition. Without such materials as a minimum, the trade show stands of many companies would quickly become one of the least interesting places to be anywhere on the planet. With B2B trade shows as popular as ever, this is not a situation that is likely to change anytime soon.
While product and company profile brochures may be falling into disfavor at a few companies, there is also growth in the printed brochure world: A new kid on the block for many companies is the CSR (Corporate Social Responsibility) report. It's not, strictly speaking, a brochure. But really, despite all the caring and sharing that's communicated in such reports, they're mostly just part of the salesperson's attempt to get past Procurement – and thus, I consider them to be sales pieces at the end of the day. More and more companies are jumping on the CSR report bandwagon, some who actually have CSR activities in place, others who are simply looking to stitch together some of the clichés they've seen their competitors spouting. Either way, the CSR report is typically (and attractively) printed and makes a great reception area brochure.
Marketing departments are also beginning to create another new beast that has printing potential: the best practice guide. Best practice guides are essentially a spin on the white papers used by know-how based companies to demonstrate their domain expertise. Again, a best practice guide is essentially a sales brochure, but one that brings more value to the reader than the usual "we're the best!" tone and style). They are typically produced in a format that resembles a printed brochure, so they are more attractive and better-structured than a white paper. Companies can choose to leave them as downloadable resources or, if a particular guide has proven popular or there's a relevant trade show coming up, they may produce a printed version. See an example of such a guide produced by offshore wind energy contractor A2SEA.
Despite these new developments, the real nails in the coffin for printed materials, however, are the changes in the way people find and consume information about products and services. Gone are the days when a buyer would call or write to a company requesting copies of product brochures. Instead, people Google their way to timely information that lets them explore your company's offering in a variety of formats – and supported (or butchered) by independent customer reviews. And they are just as likely to tap into such resources from their smartphones as they are from their desks.
Salespeople are changing their preferences, too, toward electronic presentation tools such as tablet-based presentations that can do much more than a conventional Powerpoint presentation. They're always keen to impress their audiences and, importantly, to keep their attention – and rich media, data-gathering tablet applications do a great job of this. The marketing departments I work with are keenly aware of this need and proactively discuss such tools with the sales department before every new campaign. It is, however, difficult (and ethically questionable) to leave a tablet behind with the presentation on it – so some sort of printed item is still a must for most sales situations.
So what's the end-of-the-day verdict? Are printed brochures, flyers, data sheets and the like on their way out? I'm convinced that there will be printed materials for many years to come, although there will be fewer for every passing year, and they will be less product-focused and more general in nature. Twenty years into the future, most printing resources will be spent around trade show events and at the overall company level to support large contract sales. Print volumes will inevitably reduce as a consequence.
Like this post? Subscribe now and get notified about new content!