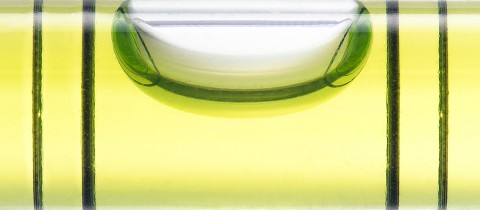 If you have been a returning reader you will know that we are big on the ongoing changes in B2B buyer behavior and how most B2B companies have yet to follow suit and create a communication strategy to match the changes. But how can you actually do that? One way is by establishing a respected and credible Voice of Industry. If you have read my earlier post on Voice of Industry – what is it and why is it important? you now understand what the concept is basically about:
Leveraging Voice of Industry is about figuring out how your company's marketing and communications messages can be delivered in a more engaging way via industry channels that carry more credibility than your normal corporate website or marketing materials.
Imagine the following scenario. An HR manager for a company you would really like to have on your client list is cruising her favorite industry news and resource sites. She's looking for a solution just like the one you provide. And no, she didn't go to your company's website as a starting point for her search. Instead, her initial aim is to gather broad knowledge about the latest solutions, their advantages and disadvantages – before visiting the websites or calling the salespeople of a few select vendors whose solutions look the most promising. In particular, she is exploring those industry news and resource sites to get hints, tips and recommendations from experts or users.
This is where your Voice of Industry strategy comes into play. For many B2B vendors, the best communication strategy is also the most challenging (and rewarding). And that involves going one step further than merely trying to place your company's content on existing industry news and resource sites. Own and operate the site yourself!
4 key steps for creating a successful Voice of Industry site
1. Create the site as a stand-alone effort
So what might a company-owned and operated Voice of the Industry site look like? To start with, it has its own name. For example, a manufacturer of commercial life rafts could call its Voice of the Industry site something like "Which Life Raft?" (okay, not a great name, but no one's paying me for this). The highly successful trading bank Saxo Bank, for example, owns and operates a site called Tradingfloor.com, which bears the fine print signature "sponsored by Saxo Bank". Monthly visits to the site number in the tens of thousands.
2. Populate with helpful and timely content, not sales pitches
Back to our life raft example. Which Life Raft? could be a shipping industry-specific site containing articles, videos, guest columns and similar designed to help shipowners navigate the world of life rafts. From a wide variety of sources both internal and external to the manufacturer itself. Topics could include trends, technical developments, products, maintenance and service. In contrast to the relaxed dialog you expect in a Voice of the Customer (social network) context, content is polished and well presented. Articles have been professionally edited. Opinions presented are those of industry experts, some of whom may be, for example, R&D employees from within the company. Others of whom come from outside the company – adding extra credibility given their arms-length status. There are interviews, some of which could be in the form of audio and/or video podcasts.
3. Leverage ownership strategically
Which Life Raft? is entirely managed by the manufacturer itself. Which means, quite simply, that despite there being a great deal of input from sources external to the company, the manufacturer gets to choose which content gets pride of place. Such as articles that might support the need for the manufacturer's own products, for example. Or videos where the manufacturer's products appear, although the video itself is about a relatively unrelated event.
The degree to which your company's brand and products appear on such a site and whether this level of visible presence is appropriate will depend on the type of product or service you offer. As long as you don't try to hide completely! Saxo Bank initially chose to appear with an almost equal amount of branding present on both its Voice of the Industry content site (www.tradingfloor.com) and its company website (www.saxobank.com). More recently, the site appears with a minimum of Saxo Bank marketing presence, presumably because this enhances its level of credibility.
4. Drive traffic intelligently
The aim of a communication strategy that leverages a Voice of Industry platform is, of course, to build a massive audience of people who visit your site on a regular basis either as members, via search engines or as the result of a shared links and clever communication. That's why you should also plan to fuel the site with membership drives in many of your other marketing and communication activities – and why your Voice of the Industry site really does need to have a regular newsletter that strengthens the relationship between the site and its visitors.
The use of a Voice of the Industry site should be a discussion item for all B2B companies looking to update their communication strategy as it is a highly useful tool for addressing the changes in B2B buyer behavior. Perhaps the key reason is its greater credibility than propaganda-like company materials. But there's yet another upside for B2B companies too, one which has to be experienced to be fully appreciated. And that's the effect on the culture of the company itself. Owning and operating such a site seems to open the minds of both management and employees to new possibilities. It creates new partnerships between the company and, for example, external industry experts. And it involves the company in a mission that helps to promote the industry as a whole – which is good for everybody. So what are you waiting for? Oh, for your IT department to approve the project? Good luck with that. Here's what most companies find themselves doing: find a partner who knows how to implement and host a Voice of Industry platform, and leave IT to do what they do best.
Like this post? Subscribe now and get notified about new content!