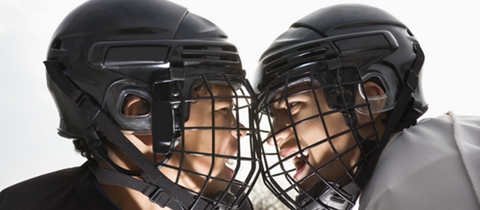 What's the purpose of B2B marketing? Ask the question of any attentive marketing student and they're likely to reel off a description that somewhere, somehow, involves increasing demand for the company's products. But marketing is also about managing demand, too, which may actually require reducing demand – or moving demand away from particular products in a company's range. That said, it still seems counter-intuitive to create marketing or sales materials aimed at putting a dent in sales…
Here's a case in point: Recently, I was asked by a heavy industry client to create internal sales training material for his UK-based sales force. Now, that's something I usually have the basic formula for – describing the market opportunity, the product or service, its value proposition, objection-handling, FAQs and so on. Just give me the basics and I'll structure it all and make it easy to read and remember, put it into print and/or digital media and the job is done.
However, in this particular case, the training materials were designed to train the sales force how not to sell this particular range of products. The value proposition, in this context, becomes a loss proposition (why buying this product may hurt your business), while objection-handling demands that the salesperson can counter every reason to buy presented by his or her client. Failure on the saleperson's part is not the loss of a sale but the signing of a deal.
Needless to say, it was an interesting exercise. But its strategic objective did make perfect sense. This particular category of products, in the company's opinion, was not quite ready for the market. In fact, it could put their customers' business at risk. Competitors however, saw things differently, and were pushing the new product type to their customers. And market shares were at stake unless customers could be convinced it was too early to move.
Only one other occasion where I've been asked to produce anti-marketing materials comes to mind. It concerns an ad campaign I created for the manufacturer of million-dollar industrial printing machines. After a great process with the marketing department, top management's reaction to the campaign was surprisingly negative. But in a positive way, you might say. "We can't run this campaign, because it's too good," they said. My confusion cleared when they explained that they couldn't manage to produce as many printers as they felt the campaign was likely to sell! My next brief then, was to make a worse job of the same concept. That too, involved some interesting choices.
Does anyone else have similar stories? If you do, let's hear 'em!
Like this post? Subscribe now and get notified about new content!