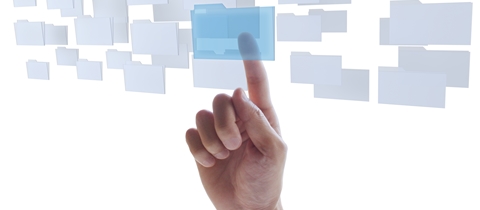 Marketing technology firm Software Advice has released a new report on online B2B buyer behavior, detailing business implications for inside sales professionals in 2014 and beyond. The folks at Software Advice run a highly tuned sales machine where fast phone followups are part of the model, so they know what they're talking about when it comes to getting visitors to move down the conversion funnel. And for the hungry B2B marketer, there are a few pointers worth noticing.
The company extracted conclusions from the behavior of over 6 million unique visitors performing research into software via its many online listings. The analysis centers around different tactics to improve conversion rates, and the data gathered has some interesting lessons for companies driving similar, fast-paced models.
Key findings from the data include:
Calling a buyer within 5 seconds of converting online increases the chance of qualifying by 150% in comparison to calling within 1 minute.
Leads that come in Tuesday through Thursday qualify at twice the average qualification rate for other business days.
Traffic is highest just before and during lunch time; and from 9:00 PM through 11:59 PM CST conversion rates are 13 percent higher than average.
The report highlights when exactly B2B buyers perform research on the Internet, when they convert on a website and the probable best time to contact them.
Primarily, the data reflects a US-centric, software-interested audience arriving on commercial landing pages, and it's worth remembering that European audiences may react differently to salespeople calling them within seconds of placing a "have a salesperson call me" request. But in the absence of any European data, I tend to think that fast, committed service is respected in just about any part of the world.
For me, perhaps the most surprising conclusion – and one which gives plenty of food for thought – is that the company reports strong results for conversion and qualification rates in the week leading up to Christmas. Who would have thought? On the other hand, that's when we're all out doing last-minute panic shopping, so someone's going to have to re-prioritise around here.
Like this post? Subscribe now and get notified about new content!