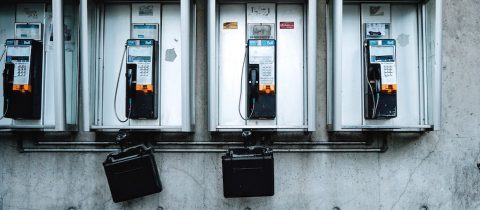 After many years of supporting companies with internal communications, I've seen a slew of changes in approaches and tools. Here's my take on the current state of internal communications – and the possibilities for the way forward.
Loosening the reins
Nowadays, the internet and intelligent, collaborative software, means that everyone within the company can write to everyone else. Employees in all departments can share stories with each other on the fly and internal communication is no longer the sole purview of a communications department.
It's now nearly impossible to get buy-in for an internal communications project without using technology to get your employees up to speed and facilitate idea-sharing. Thankfully, there are lots of tools to choose from.
Tools of the trade
Microsoft Office 365, for example, not only gives employees a central place to save documents, it also offers discussion groups that let colleagues talk amongst themselves without involving a dedicated communications team. SharePoint, Yammer and many other tools provide similar possibilities for intra-company communication, enabling (or, in some cases, forcing) internal communications departments to shift their purpose from overseeing all internal communications to providing tools and support for people to easily exchange information.
Of course, the internal communications team still has an important role in crafting organizational announcements, composing messages on behalf of the CEO and other senior management and writing other standard communications, but an effective communications department should also enable employees to actually connect with each other.
IT can be tricky
Working with IT to provide good communications tools can be one of the biggest challenges for communications departments, particularly as pre-existing decisions about computing platforms often dictate the possibilities for applications. All technology decisions, including whether to use digital workspaces with their seemingly limitless cloud storage and computer-independent flexibility, depend on what already exists in the company.
For example, an organization already entrenched in the Microsoft platform may be limited to using SharePoint and Yammer, which may not be the most suitable or usable options. SharePoint's usability can range from excellent to awful and I've seen both ends of the spectrum. It has become easier to layer things on top of SharePoint, so depending on what you're trying to do, it can actually be quite good.
Platform and device-independent digital workspaces are becoming more popular, but unfortunately, I rarely see them done well. They do, however, offer great flexibility and opportunities to integrate with communications platforms, and some organizations are choosing to forego traditional Intranets as they discover that digital workspaces can meet their internal communications needs.
SoMe-style without the socialization substance
Enterprise social media channels, such as Yammer, Jive and Slack, were supposed to use social media approaches to make internal communications easier but for some reason, they haven't really taken off. I've seen all of these channels implemented in different client situations, and it always seems to be the same people talking, others hitting the 'Like' button – and that's pretty much it. Internal social media-style applications typically follow the Forrester ladder, so the expectation that everyone will jump at the opportunity to provide good feedback is a bit of a pipe dream.
Perhaps start-ups have more success with participation in internal social media channels, but often employees in more normal, hierarchical organizations are reluctant to speak out as they want to avoid stepping on toes. A community manager approach can be a nice way to address that reluctance in corporate situations as community managers can encourage people to have a voice and give them license to comment freely – within reason, of course.
Measuring without nagging
Encouraging meaningful participation can also be a challenge when trying to measure the effectiveness of internal communications. Internal communications departments can end up sending a lot of NPS-style surveys and people get fed up and don't bother to respond. Surveys can be useful on an annual basis, and quick quizzes are okay, but changing the target respondents is crucial for keeping it real.
Personally, I think there's a bit of a survey overload these days. There is a better way of gaining qualitative data, we just need to find it.
Acting locally
Effectively communicating across a multi-national company means accepting that you can't reach everyone globally. It's important to work with local staff first to create the ammunition for following corporate strategies and power whatever messages are sent out. The messaging should be modular so that local offices can use it as they see fit and teams should feel empowered by local management to release communications on behalf of the company.
This kind of decentralized model relies on having a certain amount of trust in the abilities of local staff, which is not always the case, but in the end, it's usually better than the alternative. The danger of global companies with local departments that don't feel like they're integrated parts of an overall internal communications group, is that they can build up princedoms. Perhaps one local office, for example, doesn't think it's part of the plan, so its messaging and stated values start to deviate from the broader organization.
Being meaningful matters
Communicating corporate values is often a core function of an internal communications department, with annual assessments frequently look at how much employees embrace these values. Are employees behaving in a socially acceptable way? Do the values guide how they conduct their work? Regular reporting about the acceptance of the values culture in each business unit can provide meaningful input into the organization's overall business strategy – and point towards how well the approach to communicating corporate values is working.
It's not uncommon for internal communications groups to get a 50-page presentation from the strategy department with little other direction than to send it out to people. Making the presentation understandable across the organization takes a long time, but the process of pulling out the strategy's key points is necessary – particularly as those key points need to be distributed in digestible chunks rather than an overwhelming jargon-filled presentation!
Communicating such messages via email seems to work, although a lot of people don't like it, perhaps because often the quality is poor and it feels like an after-thought. The way to go is straightforward email content with solid points that link to something meaningful like a video. Good communication about strategy, corporate values and culture build the company's internal brand from the bottom up and help employees be emotionally connected to their work.
The success of internal communications also depends on the maturity of an organization. Some people are naturally more receptive than others and sometimes, internal communications are lucky to have any kind of impact at all. And in some organizations the traditional structures have gone entirely out the window and employees themselves have become ambassadors for the brand.
As with any communications strategy, the key to effective internal communications is knowing what works and what doesn't in the current.
So what does work?
Traditional articles are always well received, as are quality, well-designed presentations with good speaking notes. The emphasis has to be on quality, though. Make something worth presenting rather than just sending a slide deck into the void where it won't be read or presented. Having a mandatory feedback element to a presentation will help to ensure that its contents are read and understood, but be gentle with the mandatory aspect as there can be some negative connotations.
Everything is getting more visual, mostly because video and infographics aren't so difficult or expensive any more. Of course, the popularity of do-it-yourself visual communications can result in design horrors reminiscent of the desktop publishing trend in the 90s with as many typefaces and colors as will fit on a page.
The power of video
Videos from upper management certainly require executives with solid articulation skills, but when done correctly, they are generally well received. In my experience, looking beyond executives for video content can be a big win. People in the field and on the ground – subject matter experts – often have a very down-to-earth way of communicating, which gives them lots of credibility and they tend to be approachable presenters. Likewise, something along the lines of three-minute video interviews with department leads answering a handful of questions can be great.
Testimonial videos offer a simple yet effective communication platform with low associated production costs, although there are some 'how-tos' to keep in mind to before, during and after filming.
With any videos, it's important to keep the message simple. The captive audience is always thinking, 'Tell me what I need to know and why.'
The way forward
You have to think outcome first – then use tools available to reach people with info that will motivate them to change their behavior. That's more than just holding a town hall meeting or putting up an article. I have always been keen on little and often rather than Big Bang. It needs to be a way of working instead of a special event.
At the end of the day, the heart of internal communications depends on the task at hand and having the right tools to complete it. Ask yourself: What am I trying to say? Who am I directing my message to? Will anyone listen? Do I have the best resources and people to do this well?
Answering these questions is necessary because if you try to speak to everyone, more often than not, you end up speaking to no one at all.
Interested in learning about how we can help with your content marketing?
Find out more about cylindr's B2B content marketing services.
Like this post? Subscribe now and get notified about new content!