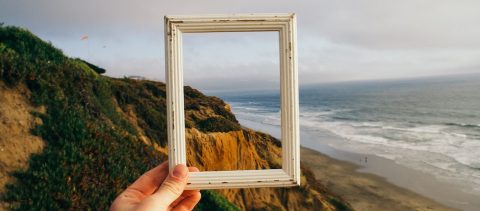 The world has made a fundamental shift in the way it views sustainability since the United Nations Framework Convention on Climate Change's (UNFCCC) Paris Agreement was signed by 195 countries in 2016. The effects of this shift have rippled to companies who are now also legally obliged to meet the agreement's goals.
Thus, organizations are gradually realizing that sustainability is not merely a trend or a moral obligation, but a reality that needs to be integrated into every strategic plan and action. However, few organizations know how to communicate to stakeholders that their actions align with global climate goals.
This is one of the reasons why the UNDP's Sustainable Development Goal Accelerator programme hosted workshops with a storytelling track to help companies better communicate their sustainability stories. Each of the companies on the storytelling track worked with storytelling experts from different disciplines—with yours truly returning—to help each company discover their sustainability story.
Helping companies understand their sustainability journey
Sustainability and sustainable development are essentially contested concepts. This is why it's difficult for companies to translate these concepts into actionable goals that are simultaneously related to their business.
To add another layer of complication, there are multiple stakeholders (e.g., employees, customers, executives, governing agencies, etc.) with varying mindsets and motivations to which these companies need to express these sustainability actions. This confusion often impedes a company's attempt to understand what aspects of sustainability they should interact with and how to express their sustainability efforts effectively to those it matters to most. This is where the art and science of storytelling comes in.
The significance of storytelling
Stories are more than simple anecdotes or inspirational slogans. Storytellers know that stories possess the power to articulate ideas and values, express and maintain relationships and construct context for sensemaking. Moreover, people talk about, remember and emotionally connect to stories. Therefore, storytelling is an invaluable tool to employ when it comes to topics that are as sensitive and complex as sustainability.
Six tips for crafting your sustainability story
Sustainability storytelling is, in principle, like regular storytelling. The biggest difference is integrating and emphasizing global climate goals within that story. Even though Parallax invented a sustainability storytelling flavor wheel, there are some simpler steps that can help get you started. Below are tips that will help you think differently about sustainability storytelling and point you in the right direction to find your Big Long Idea.
1. Define your mission and values: To develop your business' sustainability story, start with creating a sustainability mission statement to guide your future endeavors. Consider your company's values, goals, boundaries and overall mission. To believe and stand behind your statement, be intentional with your word choices and fully embrace the meaning of each word. It should be noted that it's perfectly normal to adjust your sustainability mission because values change over time. Just ensure you revise your sustainability mission statement accordingly.
2. Determine content purpose: If you don't know what you want your audience to do, feel or think after reading your content, how are they supposed to know? Defining and refining how each piece of content should motivate your audience is foundational for successfully communicating your sustainability story. The purpose of each piece of content can be defined by aligning the piece with your content and contact strategies based on where your audience is in the purchasing funnel. Defining the purpose of each piece allows your communications team (especially copywriters) to better express those activities in the context of the big picture of what your company is doing. Then, your team can customize the content for each stakeholder group, like it's done in account-based marketing.
3. Create a character: When starting to discuss a company's sustainability story, I recommend companies visualize their brand as a character. To do this, I ask, who is that character? Why is this character motivated to do this sustainability activity? How would this brand character tell a friend about these efforts? Once these questions are answered, your communications team will have the foundation needed to start any sustainability story. And don't be afraid to use your customers as characters and get them involved in your story—people like to be part of stories!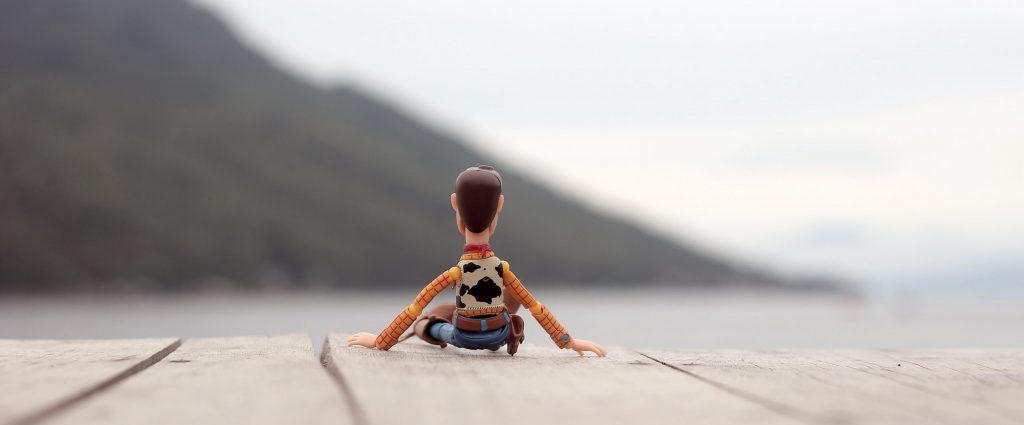 4. Know your audience: Knowing who your audience is and what they're concerned with should always be at the forefront of your story. For instance, you may want to rethink the use of storytelling in your CSR reporting because audiences who tend to read formal CSR reports are not concerned with touching, human-interest stories. They are interested in figures and statistics. To ensure your audience and message align, consider making a diagram like Parralax to organize which messages and themes align to which group of your stakeholders.
5. Be specific: It's important to specify product benefits and sources to ensure that you're intentionally using words and phrases. That specificity and intentionality means you understand exactly what you're saying and what it means, and you'll be much less likely to greenwash. Besides, authentic storytelling is key to connecting with and gaining the trust of consumers. Explain how things are made or done at your business by using specific details to create an interesting story.
6. Be positive: During a brainstorming meeting, my colleague turned to the room and asked, "When was the last time you heard a story about the environment that was positive?" The room was silent. The world is changing and becoming more aware of the environmental challenges via the stories we hear in the news. Companies can change the narrative of environmental news by creating a positive vision for the future based on their efforts.
Sustainability storytelling can be challenging because no one company can solve all the world's sustainability challenges. However, it's important that company stories have a clear path—a beginning, a middle and an ending (or an imagined future!) that demonstrates hope and progress. We are witnessing an unprecedented trend of leadership and innovation by businesses to increase awareness and take actions against sustainability-related issues. And this momentum is only growing. Will your company be able to catch up?
Like this post? Subscribe now and get notified about new content!