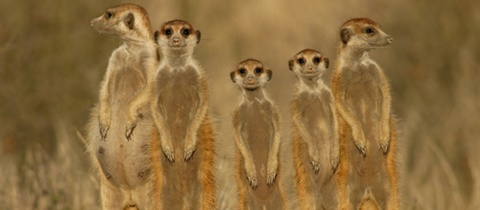 Surprising advice by Stuart Symington, CEO of Perishable Products Export Control Board (PPECB) in South Africa. What's he getting at? Something deeper than just peace and quiet in his daily life, I'm sure.
How many business meetings or professional discussions have you had where you're left feeling frustrated at being talked at the entire time without the opportunity for discussion or reflection? How many times have you yourself done that to other people? 
Stuart Symington's point is that taping your mouth shut would force you to listen. Why do we need to listen more? Because we need to be much more aware and have better understanding of the people we work. Far too many people talk far too much.
He shares his thoughts in a short video published by Books24x7. (The video requires a login to Books24x7.) With an MPhil in Economics from the University of Cape Town in South Africa and many years of running companies and sitting on boards and government councils, he has obviously spent a lot of time observing and analysing the behaviour of the people around him. He offers some noteworthy insights.
Symington observes that many people appointed to top executive positions at companies have achieved this based on high grades and qualifications from high-ranking institutions. They can deal with numbers and can think business, but many are low on emotional intelligence.
Salovey and Mayer introduce emotional intelligence as a set of skills that "contribute to the accurate appraisal and expression of emotion in oneself and in others, the effective regulation of emotion in self and others, and the use of feelings to motivate, plan, and achieve in one's life".
In other words, you need the ability to listen. Tape your mouth shut for three days, as Stuart Symington suggests, and you'll do nothing but listen.
Leadership in business involves much more than technical or academic skill. It demands empathy and people skills at all levels. Without these skills, we are unlikely to achieve our true potential because the people we deal with won't want to recognise it. The same goes for businesses. If a business doesn't listen to its customers, they are likely to lose customers to competitors who do listen.
As Stuart Symington says: "If you want to make progress, if you want to go places, if you want to be a leading light, you need to be centered on people management and understanding people, how they tick, what drives them."
So, do you dare? Will you stop talking and start listening?
Like this post? Subscribe now and get notified about new content!