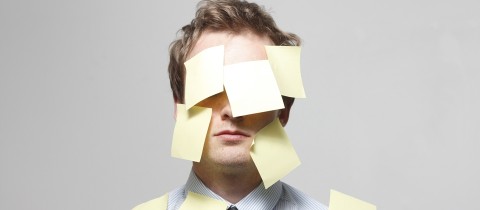 How many times are you prompted to update your programs and systems in a day? When's the last time you've seen a release of a new operating system for the Mac or PC? Whether in the form of disruptive technology or the smallest updates, it seems as though technology is moving forward without missing a single beat. But as technology changes, is your office adapting alongside the changes? Or does your staff fail to keep in step with tech trends?
Staying on top of tech trends can be a chore, especially for employees that tend to be less technologically savvy. However, an indifference towards technology can lend to a range of disadvantages, such as loss of productivity, poor communication, and even the risk of falling behind the competition. So if you need to encourage your employees to stay on top of technology, what's the best way to do so? The following are several tips on how to foster a tech-friendly workplace:
Use online collaboration
One way to promote usage of technology is to encourage your employees to engage in online collaboration. A variety of paths lead towards this goal; for example, instant messaging, web conferencing software, and VoIP are all great communication tools that can ease productivity and collaboration. For employees that need to join forces on a single project, cloud-based applications such as Google Docs and Dropbox are invaluable tools. There are an endless number of tools, apps, and services available; the key is to find the right mix that works best for your team.
Offer incentives
If your employees need an extra push, offering incentives may provide the right motivation. There are a number of ways in which you can incentivize your employees; for example, if your workplace has integrated a new CRM, then you can link a salesperson's commission to his or her usage of the system. Or publicly recognize staff members that have made exceptional use of a new technology, highlighting performance, efficiency or productivity. With incentives, rewards, and other perks on the line, your employees may find themselves quickly falling in step with the new tech trend.
Provide support and training
While some adopt technology relatively quickly, the learning curve may be higher for many employees. In this case, make sure that you provide your staff with the appropriate support and training. For example, creating user-friendly policies or procedures can be a great way to ease the pains of transition. Another source of support is other employees: give your staff the ability to collaborate and work with each other on integrating technology into the workplace. With enough support, your entire staff can smoothly adjust to recent developments and trends.
Create work teams
While some employees are quick to pick up trends, others may be resistant towards change. Therefore, another way to encourage your staff towards technology is to organize individuals into work teams. Smaller groups can create a more comforting environment than a scenario in which management is watching their backs, as it allows for less-tech savvy peers to question their peers.
Keep the user in mind
It can be easy to become mesmerized by every new technology that comes along. With the promises of efficiency, productivity, and increased collaboration, the benefits of new technology can seem all too alluring. However, these advantages will cease to exist if the technology fails to meet the needs of the user. Consider whether a new service or application will ease your employee's workday or leave them scratching their heads. If your staff has to spend a considerable amount of time figuring out the kinks and problems, then you may want to wait until the next trend comes along.
Like this post? Subscribe now and get notified about new content!