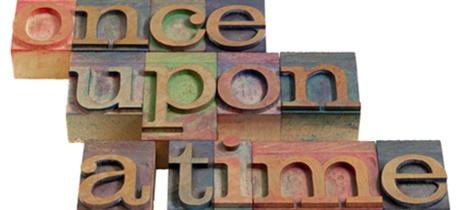 I recently read an interesting Harvard Business Review blog post "Marketing is Dead" exploring the views of CEOs on Marketing and business credibility. In the post, author Bill Lee states: "…. CEOs have lost all patience. In a devastating 2011 study of 600 CEOs and decision makers by the London-based Fournaise Marketing Group the result was that:
73% of them said that CMOs lack business credibility and the ability to generate sufficient business growth
72% are tired of being asked for money without explaining how it will generate increased business
77% have had it with all the talk about brand equity that can't be linked to actual firm equity or any other recognized financial metric…." 
Well – it seems that all the efforts marketing directors made at least during the last 15 years of measuring and demonstrating a tangible value of marketing activities to add to marketing's business credibility hasn't been successful after all – And God knows that they've tried…
Naturally you may argue just how dead Marketing is – depending on what job you have these days, but the above quoted research supports what I have come to realize: There is an end to CEOs patience in "trying out" marketing strategies that do not put real money on the bottom line and thereby increase the marketing peoples' business credibility. And the truth is that CEO's look for a simple and logical explanation to why yet another new marketing approach would work (this time).
Up until now, it seems that CEOs have given the marketing people –and agencies for that matter a long leash, because they probably had the feeling that the suggested marketing activities couldn't really deliver the claimed bottom line results anyway – and the CEOs needed those brochures, websites, annual reports etc.
But today the game has changed – we see CEOs asking for business credibility – a logical sequence of events or actions that will deliver hard results (money) on the books. More than ever, marketing professionals must deliver activities that can be measured in terms of efficacy and attribution. (What is the economic impact and precisely who responded on the activity?) And more than ever, we must be ready to cut through the noise of propaganda and deliver engaging content to the people their company is in dialogue with, be it on-line or off-line.
And what is the reason for this shift? – Well it is as simple as it is scary for a lot of companies: Buyers have changed the way they evaluate and purchase goods and services—yet most companies still approach their markets with the same, propaganda-like messages they've always used.
The challenge now is for such companies to move from propaganda to credibility. From the role of "salesperson" to that of a customer advocate. And from broadcasting self-recommendations towards a more powerful model where people recommend the company and its products to their peers.
The balance of power has simply shifted and companies need to engage with their customers and prospects in a very different way to become successful (again). They need to enable themselves to track the results of their marketing activities through various phases of buying behavior far better – not only to demonstrate and document the value of their activities but also to ensure that they are able optimize and improve over time based on true customer reaction and engagement.
Marketing is only dead as long as:
you think of it as a department in your organization that is using money instead of earning them
you allow them to produce propaganda-like material with no authenticity or relevant substance for the company's audiences
you allow to launch marketing activities with little or no measurability
you refuse to let them be part of the truly value-creating processes of your company
It has always been true that marketing is not a discipline; it is a business model and perhaps now is the time to employ it to its full extent and start engaging in some clever measurable and attributable content creating activities. I that way marketing activities can be linked to business credibility and that is a clear need as stated in the above research.
How would you like to be part of a marketing set-up where your presence in business critical processes was a given – and where your reports were taken just as seriously as those from the financial department?
Like this post? Subscribe now and get notified about new content!