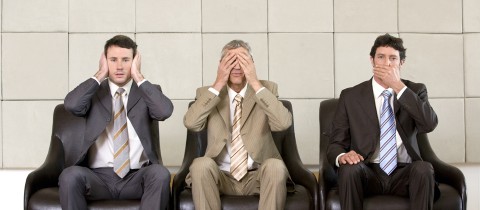 Freight-forwarding leader FREJA demands more of its corporate newsletter – and gets it.
The brief was clear: turn FREJA Transport and Logistics' company newsletter into something more appealing and more on-the-money for its audiences.
Freight-forwarding company FREJA Transport and Logistics punches far above its weight, delivering best practice work for its clients through a combination of strong culture and the industry's most advanced technologies.
At cylindr (formerly Eye for Image), we recognized that the company's original newsletter, FREJA Facts (in the English edition), was already ahead of many corporate newsletters in the B2B space, both in terms of aesthetics and quality of content. But 'good enough' isn't the mantra of this forward-thinking freight forwarder.
From the first meeting with FREJA, we could tell this was no ordinary player. From the outset, their focus on quality and attention to detail was impressive, as was the participation of both their Danish CEO and the company's founder (and Group Director), Jørgen Hansen, in the early strategic workshops.
The days of thinking 'newsletter' were over: FREJA needed to think in terms of a 'magazine' experience for their readers. To begin with, the publication's 'masthead' – the area of a magazine's front cover that states the name and usually a strapline – was begging for a complete re-design.
Given a new name, 'Think Forward', the magazine was now pitched to its readers as a source of inspiration and knowledge, engaging the freight-forwarding industry rather than pushing corporate-driven promotions.
FREJA's toughest customer, Proctor & Gamble, was happy to play along, even agreeing to a cover story that portrayed the Fortune 500 corporate giant as a keen-eyed cowboy with the demanding requirements you'd expect from a world leader in its field. The story reflected a new way of approaching customer case stories, talking almost entirely about the customer's way of doing business, then referring to FREJA in a small call-out box on one page. It's an approach that moves away from propaganda-like messages toward greater credibility.
The first edition of the revitalized magazine was launched in May 2011 and was well-received both within FREJA and by the company's external audiences. Published in five languages, the edition represents an early step toward adopting a true magazine format – and there's still more to come… an online publication?
But for now, we can say that FREJA demanded more of its corporate newsletter – and got it.
(To browse the magazine without opening in full screen, click the arrow on the right in the magazine window below.)
Like this post? Subscribe now and get notified about new content!