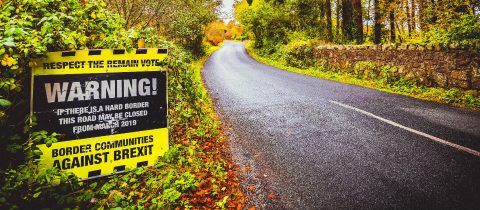 Brexit is front page news – and all the media coverage has made me wonder: what impact might it have on European B2B marketers? I considered the evidence, made some guesses – and came up with seven possible consequences for European marketers doing business in the UK.
Of course, Brexit is likely to have heavy consequences for B2B companies across the board. Many of our clients have significant revenues from the UK, so a hard Brexit or, for that matter, any further distance from the EU, is likely to do some damage. But for this challenge, I wanted to focus on only the direct effects on the marketing department.
Warning: No formal research has been conducted – this is pure speculation which, in the field of market research, is often just as good!
Seven Brexit predictions
So without further ado, here are my hypotheses:
It will be even more important in the UK to ensure marketing materials use correct English (British only?) grammar, spelling and turns of phrase. Anything that looks like Eurospeak may fall completely out of favor. Or maybe I mean favour – with the British 'u'.
GDPR (or GDPR-like stipulations) will still be important when marketing to the UK. GDPR is a regulation under EU law on data protection and privacy for all individuals within the European Union and the European Economic Area. In the UK, it is expected that similar legislation will be in place following Brexit.
For those involved in corporate social responsibility (CSR) reporting, paying special attention to British legislation in the area will become more important. Complying with the UK Modern Slavery Act 2015 in your CSR report is a good example.
Marketers may need to tone down the European origins of their products in marketing materials and messages – particularly if there's a significant backlash against EU-originating items. Already now, our maritime energy clients emphasize local content in their communications, though that's mainly the result of a pre-Brexit push for job and infrastructure creation in the UK.
British salespeople and telemarketing callers could be preferred to a greater degree than those with a continental background. We already know that consumers tend to prefer dealing with sales and customer service workers who they perceive as sharing their own culture – but will this also apply to B2B customers?
B2B marketers will need to understand the needs and preferences of UK customers in greater depth. In short, apply best practice content marketing:
➡️ Build and flesh out personas for the top four to five buyer or influencer types
➡️ Understand their role in the buying process
➡️ Find out what's important to them
➡️ Discover where they get their information and who they are influenced by
➡️ Get them moving through your content marketing funnel and learn even more with every interaction.
Be ready to invest more to get the same results! If the UK economy shrinks as a result of Brexit, as some experts are suggesting, expect UK marketers to come out fighting for market share.
Across the Brexit divide
When marketing to British companies, British B2B marketers have probably always had the upper-hand. But in a post-Brexit world, it's possible that the difficulties of doing cross-border business will see a growing number of product and service categories sourced locally. Cross-border complications could extend this lead and make it much tougher for non-UK marketers to get their messages through.
Of course, not all British people want to exit the EU. But thinking they will rebel by favoring Euro-style marketing efforts over British-based ones is most likely a foolish notion.
Time will tell if I'm on the money with these predictions – or if there are even more impacts on European B2B marketers to add to the list.
Like this post? Subscribe now and get notified about new content!