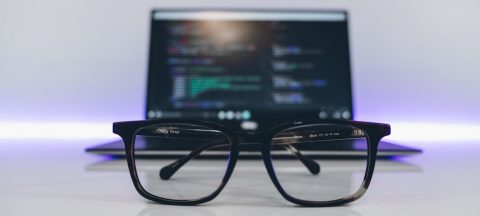 If you're looking to hire a B2B content copywriter – or you'd like to become one, this post is the perfect place to start.
First, it's important to state that good writing is recognized and appreciated by many, many people. Especially, it seems, in the English-speaking world where clear, precise communication is highly prized. (Having spent over 20 years of my working life in Europe, I'm still amazed by how few B2B marketers in this part of the world realize that poor spelling, grammar and clarity can seriously damage their brand credibility and response rates.)
But what kind of person can produce texts that will be welcomed by B2B audiences around the globe? Practically any native-English-speaking, B2B-trained business person? A university-educated translator or 'correspondent'? Or your cousin who isn't actually a native English speaker but studied in the US for two semesters.
In all probability, none of these are likely to be right for the job. Instead, you'll need a professional copywriter, no less.
A different animal
I'm not talking about the sort of copywriters you're likely to meet in a typical ad agency. Traditional ad agency copywriters work in a close-knit team with an art director. They love playing with ideas and coming up with concepts, preferably for consumer-facing brands. At a text level, they care most about headlines and short, snappy paragraphs. But they prefer to keep things superficial for maximum creativity – and they'll run a mile from deep, technically oriented texts.
The kind of copywriter this post is all about is a different animal: The technically capable content copywriter.
This is someone who can help you formulate messages at all levels (from Big Picture to minor details) for B2B. They're generally much more broadly skilled than ad agency writers – and capable of writing texts for everything from websites to brochures to the slogans on tradeshow back walls. They love technology and thrive on building relationships with their customers' engineers and scientists, not just the marketing and communications departments.
Core skills for copywriters
Over the years, our Copenhagen-based agency (cylindr BBN is the Nordic content creation center for the worldwide B2B marketing agency BBN) has employed or contracted with more than 100 content copywriters from a variety of countries. And here's what we've learned to appreciate in a successful B2B writer:
A genuine interest in technical subjects.
The ability to rapidly switch from writing in one tone and style to another – allowing the same writer to work on a heavy technical white paper then, after a quick bathroom break, create consumer-style texts for a one-page ad.
Very strong knowledge of the grammar and styles necessary to write for international audiences in English.
The ability to speak more than one language (not something all US- or UK-born copywriters can do), enabling them to understand the challenges faced by non-native English readers.
Focus, focus, focus. It can be tough to write on technical topics for hours on end. Unless, that is, you love what you do.
A perfectionist streak. No, wait. Not a streak, but an end-to-end perfectionist mentality. Because in B2B, getting the details right is absolutely vital!
Experience of many different industries and topics: Today's content copywriters need to be au fait with every topic addressed by the UN's Sustainable Development Goals, for example. And with the underlying technologies of modern industry – from RFIDs to Near Infrared Spectroscopy.
A firm grasp of the principles and tools of communicating in an increasingly digital world. Automation is only going to increase!
The business case for outsourcing
These days, you'd have to be lucky to find a single person that can check all the boxes on the list above. If you do, they'll likely to quickly become tired of writing for a single industry and move back to the varied environment of a content agency – or leave to carve out a freelance career.
Generally speaking, today's best answer to getting your written content done at the right quality, cost and reliability is to work directly with a dedicated content agency. It's an investment well worth making – particularly because you're likely to build a lasting relationship that delivers far more value than an in-house model can ever achieve.
Interested in learning about how we can help with your copywriting?
Find out more about cylindr's B2B copywriting & communications services.
Like this post? Subscribe now and get notified about new content!