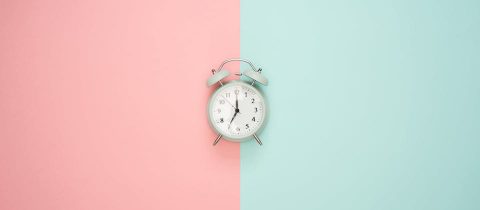 Sales enablement expert Mauricio Garza believes closing deals takes more than classic sales training sessions. It means changing the way you work with your people.
So, why is traditional sales training a waste of money? And what can you do to ensure a highly-engaged sales team? Mauricio provides his top four tips to help you on your way.
Let's not be naïve here. Everybody is guilty of doing it: calling in a sales expert to conduct a full-day training session for the sales team, accompanied by the obligatory follow-up in the months after. Sales training sessions continue to be a part of the sales force manager's staple diet. But are such sessions worth the time and money? Not according to international sales guru Mauricio Garza.
Spanish-born Mauricio is a relatively new arrival in Denmark, relocating from Spain with his family late in 2017. His career in sales leadership stretches over two decades, including a 20-month stint at Apple. He specializes in commercial excellence through balancing people and culture, data driven success metrics and redesigning of processes, tools and value propositions. Essentially, he helps sales teams set ambitious goals – and hit them.
Mauricio has delivered countless sales training sessions to eager and motivated salespeople throughout his career. He watched as participants walked away from those sessions feeling empowered to close sales. Just as ordered. But the biggest critics ask: Did it work? Did it create lasting impact? Probably not.
In the months following training, enthusiasm typically dwindles, and old habits kick in. The desired uplift in sales hasn't emerged. So, what went wrong? According to Mauricio, the problem lies in the refusal to move away from throwing money at a sales training session to lift skills and sales. In fact, he firmly believes that traditional sales training is a waste of time and money.
There are indeed benefits to providing training – and investing in people development is part and parcel of any company ethos, which plays a significant role in employer branding. But is the sales training being done the right way? After all, it involves changing mindsets and behavior – quite a challenge when resisting change is human nature. Adding to this challenge, Mauricio says:
"Training as a one-off (or yearly!) event has very limited results. It somehow implies a split of responsibilities where the company pays for the training, yet the employee gets full ownership of producing results."
Many people struggle with implementing new concepts introduced in training sessions without further guidance and support. Mauricio believes that a shared responsibility, most likely with a manager, can create long-lasting impact. Yet training is only half the deal. The other half consists of a clear framework, a process and tools, among other things.
So how can sales force managers keep their salespeople engaged, change ways of thinking, and help them achieve sustained performance? Following in the footsteps of forward thinkers like Google, Apple and Amazon, Mauricio shares his top four tips to help sales force managers cultivate an effective and highly engaged sales team. They are:
1. Be a mentor first, manager second
2. Help your salespeople create brand promoters
3. Keep them close
4. Close the gap between Sales and Marketing
Let's take a closer look at each one.
1. Be a mentor first, manager second
Let's look at how larger, forward-thinking companies such as Apple do this. At least half of the job of a sales force manager at Apple is developing people. The philosophy is simple: You're not the boss, you are the coach and mentor. You are not simply telling people what to do or merely training them, you are engaging them. Facilitating professional growth, enhancing skills, providing vision and purpose, and challenging your people to come up with initiatives that can achieve outstanding results are the qualities that you, as a successful mentor, can foster.
Continuous mentoring is the complete opposite of a one-off or yearly event. It happens frequently and spontaneously within context of what is happening in the sales team. This level of engagement is critical, as recent research shows, for example, that millennials value a good relationship with their manager. Why does this matter? Because it is projected that by 2020, millennials will make up 50 percent of the workforce.
2. Help your salespeople create brand promoters
Now imagine that 'selling' was not the only goal for your salespeople? And that they also turned customers into brand promoters? Mauricio describes promoters as brand 'ambassadors' who are likely to recommend your brand following a positive interaction with your sales team.
When your salespeople are getting a sense of achievement through being engaged, the dialogue they have with customers when 'selling' will ultimately secure prospects. Your salespeople will delight new customers to the extent that they become brand promoters.
3. Keep them close
So now that you have created a highly-engaged team, how can you be more confident that your people won't take their newfound skills to your competitors? Employee retention should be a priority for most companies as restoring talent that leaves is not a simple walk in the park. It all starts with onboarding – something many companies perform to comply with a process, or treat far too lightly, instead opting for the 'sink or swim' option: "Here's your security pass, here is your desk, here is your laptop; Now go!"
Mauricio says it's important to approach onboarding as professionally as possible. His experience is that it's likely to be better and cheaper to deliver an outstanding onboarding program as opposed to paying for the repercussions of a low retention rate. And this sentiment resonates throughout the Human Resources world.
4. Close the gap between Sales and Marketing
Finally, it's no industry secret that a disconnect exists between Sales and Marketing. These two areas certainly complement one another and when properly aligned, can produce spectacular results. Yet traditional 'silo' thinking in the design of companies, keeps this gap wide open. This is a hangover from the traditional way of building companies through specialization of skills, leading to communication breakdowns, misaligned strategies and frustrations among team members. The result? Inefficiencies and low conversion rates in the marketing and sales funnel.
Mauricio offers a simple solution for improved alignment of Marketing and Sales: Make sure the two teams share the same KPIs. Traditionally, marketing and sales are viewed as separate entities. But if you take a closer look, they are both responsible for the entire customer journey. The teams may take the lead in different stages of the customer journey, but alignment will ensure success.
Out with the old
Clearly, it's time to take a good hard look at the resources being used on those traditional training sessions, focusing on the end result (the ability to open and close deals) instead. Mauricio insists that companies adapt to secure their place in the marketplace.
So how can you best apply Mauricio's tips? Take action now: Stop running meaningless one-day sales training sessions without engaging your salespeople. Understand your share of responsibility through being a mentor and coach where your people will engage in a meaningful way and most likely stay. And, it's definitely time for Sales and Marketing to finally get on the same page, working towards the same, clearly defined goals.
Like this post? Subscribe now and get notified about new content!