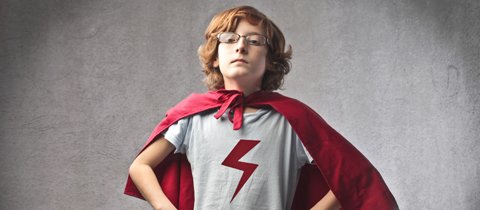 Whether the objective is clever headlines that hook the audience, or long copy that engages and informs the reader and gets them to take action, successful B2B marketers have always realized the importance of carefully crafted words and messages in their marketing plan. But compared to its more prestigious cousin "design", writing has been an unsung hero.
Even though most people appreciate that writing is an important marketing and communications skill, B2B companies have often been quick to make use of staff who "write well" to tell their stories and produce their marketing content, rather than entrusting it to experienced professionals. They may see it as a cost-cutting measure, but I think it illustrates how the skill is downplayed and unappreciated. The costs that were cut have probably lead to lost growth opportunities, too.
However, there is a significant change going on in the way content is produced and consumed. Social media, search and tech savvy B2B buyers present new opportunities but also new challenges making a writer's job even more demanding. In the days when marketers could set their own agendas, they had the luxury of time to craft their messages. That is no longer an option. In an social media driven, conversational environment, anything can happen – because the audience is largely in control. Storytelling and company-centric messages are basic ingredients to the marketing plan, but B2B companies now need to face the challenge of listening to content generated by their key audiences through various channels including existing and emerging social media in order to respond to it in appropriate ways.
It requires special skills to put together the right message that encompasses an understanding of the business environment, your company's offerings and your audience's realtime needs. It must be written with honesty and integrity, while, if possible, positioning your company as an authority in the industry. It's not good enough to simply fire off a quick response or write a quick article without due thought. It needs to be crafted clearly, accurately and in the right style with almost as much care as a printed brochure or book. The important new parameter here is speed, and I don't mean working to tight deadlines. A nimble, appropriate response could lead to a fruitful dialogue with a potential customer, but a poor response could drive them straight to your competitor.
There is no shortcut. It takes years to develop all the necessary technical skills in writing and language; to learn about business (in particular B2B marketing and sales); to understand emerging social media trends; to become a super user in different applications and technology platforms; and to acquire sufficient knowledge of literature. A good storyteller also draws upon his or her own practical, real-life experience and "knowledge of the world". The CEO, engineer, product manager, financial director, project manager, and similar, who "writes well" is unlikely to have the skills required. And neither should they, because they have learned their own specialist skills that need to be dedicated to the business.
Your marketing plan needs to take into account the newest developments in technology and social media and for any company serious about content marketing in today's B2B environment, professional writers play an increasingly important role. If you're lucky enough to have some at your disposal, make sure you look after them well, because they will be a key contributor to your business growth.
Like this post? Subscribe now and get notified about new content!