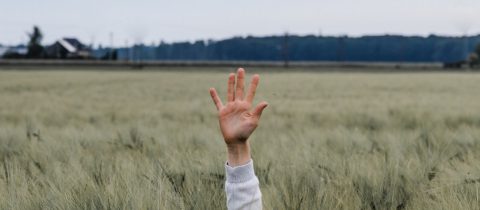 No-one would blame you if you were to rapidly re-evaluate your marketing priorities in 2020. We are facing an unprecedented rate of change that will surely affect the way business will be done in the future.
But already now, I believe a new foundation for business is being established. Let's face it. Even at a time when digital communications is the norm for most, many have still relied on face-to-face meetings for effective collaboration or to truly seal a relationship.
Out of necessity, however, this belief is currently challenged, and many are already adopting – and beginning to cope with – a new reality.
Doing business at a distance
While this might seem like a relatively easy change for some, there are some key factors that marketers need to address to maintain good relationships from a distance.
A strong brand is more important than ever, at a time when it is nigh on impossible for your salespeople to represent your company in person. Keeping your brand messages on-point and consistent amidst market uncertainty is key to winning the trust of your target audiences.
But the specific type of brand communications I want to highlight here is thought leadership.
Thought leadership is more than just a type of business communication; it's an important competitive parameter. But at a time when urgency becomes top of mind for business leaders, some might say, "Who cares about thought leadership? We need to keep our revenue streams up and sell! It's all about the short term and no-one has time for this intellectual, long-term thinking!"
Does this sound like you?
Think again. Leadership in times of uncertainty is vital. Not just the leadership we expect from our political or business leaders. We all have a part to play in helping others move forward with confidence, and this is the right time to be focusing your resources on thought leadership.
Consider the following:
Do you want to help your customers achieve reassurance and confidence in the future?
Will doing this benefit your business?
I'm sure that for most, the answer to both is a resounding yes!
Five reasons why thought leadership is crucial for doing business at a distance
1. Slow and steady wins the race
Nurturing your customer relationships takes time and this has not changed in light of the current situation. Equally, having a firm foothold in your industry and being viewed as the industry leader has not changed either. This is why thought leadership needs to remain top priority as an element of your content marketing strategy. To be successful, you need to earn the trust, build credibility and be consistent with how often you publish. This is not something that can happen overnight.
2. Close the gap from a distance
Content can be used to stay connected with your existing and potential customers. But not just any old content. There is so much content out there, so how will you ensure that you cut through all that noise? Targeted, relevant thought leadership pieces that showcase your know-how are a sure-fire way to remain close to the accounts that matter. Your goal is to become the trusted authority in your field and inspire others to achieve success just like yours by partnering with you.
3. Use what you've got
Tap into the minds of your talent. They hold a treasure trove of technical knowledge that can be used as a foundation for thought leadership pieces. Whether it be an article for a well-known, widely-read industry magazine or a white paper highlighting the intricate details of food ingredient processing (as an example), a valuable thought leadership opportunity awaits. Set up an interview and watch as the knowledge flows freely in a matter of minutes.
4. Do away with propaganda
This is such an important element of thought leadership that I can't emphasize it enough. To be a true thought leader, you need to move away from self-promotion. Unfortunately, a lot of what marketers think is thought leadership content is actually promotional. It's tempting to throw in lines about how great your products or solutions are, and you might ask why it's worth investing in content that doesn't even mention your company? The point is that by positioning yourself as an industry-leading company, your technologies or products are inherently positioned there too. Propaganda undermines your industry-level messages, so leave the promotional, benefit-based communications to sales enablement, campaigns, product websites and similar.
5. Sharing is giving
We encourage children to share when they play, right? Let's keep doing this in our professional capacities! A central premise of thought leadership is that through sharing your knowledge, you gain credibility. You have the credibility to be seen as a leader in your field, and the expertise you share could be just the thing that could help someone with a challenge or an opportunity. They're likely to thank you for it – and they'll almost certainly remember you!
Dare to go the distance
It's a difficult time for many as we navigate this new world together. For most, it's a once-in-a-lifetime circumstance, which can naturally send anyone spinning wildly out of control.
But instead of clutching any sales opportunity with a white-knuckled fist and relaxing your focus on thought leadership, do the opposite. As the dust settles, what will set you apart is your ongoing commitment to thought leadership – standing strong in the face of uncertainty while others abandon the long game.
Stay in the game. Now is the time to invest in thought leadership, more than ever before.
Need help with creating thought leadership content?
At cylindr, we help industrial and technology companies create thought leadership content. We can help you to write industry-focused content and to plan an effective content strategy to get maximum effect from your content.
Like this post? Subscribe now and get notified about new content!