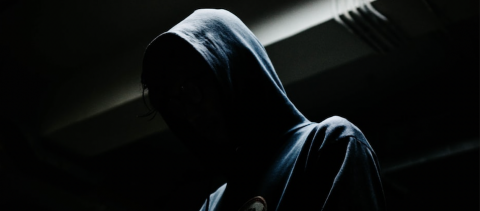 "Can we use the term, COVID-19, in our marketing?" "Will people think we're trying to take advantage of the situation?" "Is it OK to mention COVID-19 when our products don't protect or help cure people?" – does this sound like you?
COVID-19, for some businesses, has become the disease whose name must not be mentioned in the context of commercial gain. But could this be doing more harm than good?
Every now and then, you see businesses highlighting their own products or services or promoting COVID-19-related activities, which, to a greater or lesser extent, are aimed at creating awareness about themselves.
The majority, however, hold back from overtly using COVID-19 in marketing messages. It seems that many companies feel they should observe some sort of respectful silence unless the core message is, for example, about safety, a donation or human resources.
But is refraining from using the 'C' word in marketing activities the right thing to do?
Despite all the fresh wounds it has inflicted on us, COVID-19 is not some kind of Voldemort – the frightening character whose name only Harry Potter himself dared to say out loud. You don't need to avoid it like the plague (too soon?).
It's a tragedy
Like many diseases that have gone before it and which are today increasing in prevalence (think diabetes, alcoholism, cardiovascular disease, dementia or obesity), COVID-19 is a tragedy on many levels.
The arrival of this new, nasty virus is having a huge impact on our societies, both in terms of illness and death, and in terms of the health of the underlying commercial mechanisms. This societal backbone is what keeps most of us fed, warm and (more or less) happy in all of life's contexts.
Communicate with care
Naturally, all communication around such issues warrants special care. After all, human lives are precious, emotions are involved, and everyone is on guard against the anti-social tendencies of confidence tricksters and political power junkies alike.
That said, we desperately need products and services that can help to defend against or remedy a wide variety of tragedies and disasters. Not just pharmaceuticals and related medical services to address health-related issues, but also equipment to rebuild damaged infrastructure after an earthquake, for example.
We happily accept commercial communication for these offerings. Indeed, without marketing activities and everything else that contributes to a viable business model, such products and services would be unlikely to be developed by private enterprise at any useful scale.
There are two broad groups of such offerings:
Products and services that directly remedy or support the crisis itself (e.g. medicines and rescue equipment)
Products and services that enable infrastructure, supply chains and similar to be restored, or which help maintain normal levels of jobs, healthcare and the like
One of the worst effects of the current pandemic corresponds to category 2 above: the unprecedented impact upon the world's economies. So, if you ask me, businesses all around the world should be rallying against the virus, using its name in any context that makes broad ethical sense in order to get the wheels of demand and supply turning again.
Because without those wheels turning quickly enough, I believe that we may endanger the future of people's livelihoods and health around the globe to a far greater degree than the lives potentially lost in the current pandemic.
Sustainable social responsibility
Without a doubt, it's wonderful to see companies such as Johnson & Johnson announcing that it will manufacture a billion COVID-19 vaccines without regard for profit. Or clothing manufacturer LTP Group's donation of single-use protective suits to Lithuania.
But consider, for a moment, the point of view advocated today by the United Nations, a non-commercial body more focused on what's good for the global society than most.
Initially, when the Sustainable Development Goals (SDGs) were developed and promoted, the general idea was that businesses would get behind them with the primary goal of, well, simply doing something good for the world.
Today, the UN has evolved its point of view, stating that the SDGs can only be supported at sufficient scale by businesses or companies if there is commercial profit or strategic advantage directly connected to the investments they make in line with the goals. And I expect there is a similar underlying reality in bringing global society back to normal as soon as possible with regard to COVID-19.
Think different
I'm in no way recommending companies do business as usual, of course. But if you want to be part of keeping the world from going completely off the rails in the current crisis, you should consider:
Offering your products or services in new ways that help customers meet their tightened budgets
Collaborating and innovating with partners and customers to understand and act upon fundamental changes brought about by the pandemic
Doing a better job of thought leadership via your online presence (more inspiring content, more often)
So, go ahead. If your products or services can in any way help get the world back on track, countering the unwelcome effects of COVID-19, and you can make a profit (or at least minimize losses for now) by doing so, mention the 'C' word wherever it makes sense.
If it's good for the health of your business, then hopefully, it's good for the rest of us, too.
The right story for your business
Do you need help explaining how your company can help customers address the challenges of the current COVID-19/coronavirus pandemic? At cylindr, we specialize in strategic narratives and messaging platforms. Ask us how we can help.
Like this post? Subscribe now and get notified about new content!