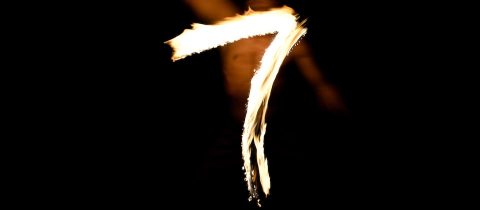 In the midst of uncertain times, growing numbers of B2B companies are amping up their digital content strategies and seeing positive results. What is the ultimate digital B2B buyer experience and how can you achieve it?
Because the digital world not only dominates our everyday life and decision-making, B2B companies know they can no longer afford to deliver subpar digital experiences to their buyers when it matters most. That's why so many B2B companies are prioritizing the effectiveness of their digital engagement efforts to increase the probability of buyer engagement, increase overall buyer satisfaction and overall return on investment (ROI).
So, if you're ready to see the same outcomes and embark on your own digital B2B buyer-experience transformation, you've come to the right place.
The ultimate digital B2B buyer experience
The digital buyer experience is the combination of activities and interactions a buyer has over time with a B2B company's digital spaces, information, services, and people. To provide the best overall digital experience, a B2B company must consider and examine its current digital engagement opportunities.
Your digital B2B engagements should strengthen the emotional, psychological, or physical connection a buyer has with your brand. These digital interactions take many forms, ranging from opening and clicking links in emails to sharing one of your company's social media posts. It can also include your buyer service efforts—like chat bots responding to inquiries—or even maintaining brand reputation. It encompasses all the digital platform touchpoints you have with your current and potential buyers throughout their digital buyer journey.
It can be overwhelming to get started because digital B2B engagement covers so much ground. But have no fear, here are the seven steps to follow to improve your overall digital B2B experience and engagements.
Step 1: Define your digital B2B experience goals and activities
The first step in developing your buyer-centric digital environments is defining your goals. Digital B2B goals are major milestones from buyers' perspectives and are organized as part of the digital B2B buyer journey.
Each goal should include activities for buyers to complete. Activities can be as simple as browsing product details or as complex as renewing a yearly delivery contract.
Determine how your company defines a satisfactory digital buyer experience. Then communicate and elaborate on those definitions with your team so everyone can align and guide your overall digital improvement efforts.
Step 2. Personify your audiences
B2B companies have to think about current and prospective buyers, international and local buyers, employees and partners, the media, researchers, and even government agencies when it comes to their digital audiences. To cater to those diverse audiences' needs, prioritize your audience personas for each phase of the buyer experience journey.
For example:

Step 3. Map out your B2B buyer's journey
You can view a buyer's purchase, from awareness to decision-making, as an extended buyer journey. To better grasp the digital experience you provide, approach your digital environments from a buyer's perspective to see how they may feel using that platform as an engagement tool. Ask yourself, is this site informative, attractive, and easily navigable?
Physically map out buyers' digital journeys to understand the different paths both current and prospective buyers might take when exploring your company's digital offerings. From there, you'll be able to dissect the different phases of the digital buyer lifecycle, including their pain points and obstacles—and address them accordingly.
Though most of the journey is dedicated to prospective buyers before they make a decision, it's important to understand that a buyer's digital experience—even after making a selection—plays a role in long-term brand loyalty.
Step 4. Create content that counts
Quality matters, especially when it comes to B2B web content. To ensure relevant content is available to your virtual B2B audiences, figure out what they care about at each part of their journey. For this, conduct a content audit either manually or with automated software. A content audit helps you analyze how buyers behave online, identify content gaps and drop-off points, and point out what content or features are most used.
Other common content issues you may want to evaluate in your digital environments include:
Too much information/not enough information
Inconsistent branding
Inappropriate tone
Broken links
Inconsistent or outdated information
Step 5. Consider platform performance
B2B buyers expect to be engaged anywhere and everywhere they do research and buy. So, to put the odds in your favor of buyers browsing your offerings, your B2B company should embrace an omni-channel strategy. An omni-channel strategy engages buyers across a number of digital channels including websites, email, social media, mobile apps and ads, and more.
If your channels are organized in silos, then you're disenfranchising your marketing and sales efforts. To align your sales and marketing efforts, B2B marketers need to ensure all their channels offer consistent, relevant content and an enjoyable experience. When done right, you've seamlessly weaved digital touchpoints together to create an elegant buyer-centric journey.
If you're struggling to figure out where to start, your initial efforts should focus on your two primary channels: your website and your social media platforms.
Website—Your website's design and interface are crucial to how buyers perceive your company. You could say a B2B company's website is "the ultimate brand statement," a major component of the buyer's experience, and can greatly influence a buyer's decision to purchase.
Social media—B2B companies are making greater use of social media platforms like Facebook, Twitter, and YouTube to meaningfully and informally engage buyers. To both prospective and current buyers, how your company responds to their likes, comments, or questions makes all the difference. So, does your social media stack up?
If your primary channels have strategies in place, you can start working on your secondary digital channels, like email campaigns and thought leadership white papers.
Step 6. Measure your engagement efforts
Measurement is vital to understanding what works and what doesn't when it comes to digital buyer engagement. If you create a measurement plan, you can categorize the metrics you want to track, which platforms are used when, and what success looks like for each. It's important to set benchmarks along the way and keep your team involved too, so you can continuously improve engagement opportunities.
If you decide to use a digital analytics tool, it can provide both qualitative and quantitative data to help you identify the digital content or functions buyers are actually looking at, searching for, and using.
Other valuable patterns and insights to measure include:
Return on investment and sales
New versus returning buyers
Which markets, industries or personas are most interested in your different offerings
Activity completion time (e.g., how long does it take to read your website pages)
Searching for more information or registering for webinars
Contact points: calls, emails, likes, shares, etc.
Step 7. Optimize the digital B2B experience
Now that you've collected, analyzed, and measured your digital buyer engagement data, you have a clear understanding of the digital journey problems to be solved. You can use those insights to optimize your digital presence.
Optimizing means updating your website and social media content and features to provide targeted, relevant information and resources for your buyer's needs. To start, form an implementation plan by listing and prioritizing these insights and mitigation strategies. For instance, you may learn that having a contact button is more effective at getting leads than an email address.
The digital buyer engagement bottom line
As buyers are increasingly dependent on B2B companies' digital engagement efforts, if you're not measuring engagement efforts, you're missing out. Digital engagement insights can help improve your digital buyer experience and potentially your overall brand.
In general, your digital environments should:
Appeal to a targeted range of visitors
Be intuitive, attractive, and uncluttered
Provide easy architecture and navigability
Contain relevant content about your products, special offerings, contact information, and relevant accreditations (e.g., industry certifications or awards)
Afford engagement opportunities (e.g., purchase and contact buttons, links to blogs and social media, chat bots)
For a spectacular, long-term digital buyer experience, don't look at buyer journey mapping as a one-time activity. Rather, make leveraging data to gain awareness of what buyers go through a part of your marketing department's culture. Regularly assess your buyer engagement data to see how your company compares with the competition and industry-wide benchmarks.
Getting personal
Essentially, what has been discussed here is a personalized approach to marketing. What's required is some investment in doing the research before taking the leap and targeting your messages to individuals within an organization or business. This approach is called Account-based marketing or ABM.
Read more about ABM and why it's the next step you need to take. You can download an introductory guide to ABM as well.
Like this post? Subscribe now and get notified about new content!