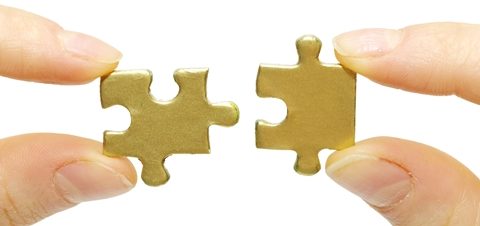 This second article of a two-part series discusses two of the four strategic pillars of building a B2B corporate website. In the first article, we looked at Strategy and Value Proposition. This time, we look at Brand and Offerings.
Brand
Brand covers many aspects, not just colors, logos, typeface and other elements of visual identity. Essentially, the brand answers the question as to what drives customers' emotional attachment to your company. And this is just as relevant to B2B as to B2C! Behind every B2B company are people and a way of working that customers should become attached to. The brand needs to capture this – and the website is a vital channel for reflecting it.
You also need to consider the brand proposition upon which other creative elements of your communications are based. Where possible, your website should communicate creative themes or messages you use elsewhere, so that a visitor gets a similar experience to brand messages they may have seen before. It's all part of creating a single brand across multiple channels – online and offline.
A good example is the mastodon GE, which has positioned itself for many years around various approaches to 'imagination at work'. Even today, in a surprisingly simple design, this is clearly visible on the website. It is even used in the website title bar, which suggests that GE has determined that 'imagination' is a relevant search term, too.
The key company stakeholders involved in defining the brand proposition are Communications, Marketing, Executive Management and HR. The reason HR is included is because the brand proposition should also be related to the employer brand, which is vital for being able to attract the best employees in the long term.
Brand will typically inform content in website areas such as About us/Company, Careers, and Investor relations.
Crucially, from the moment a visitor hits the homepage, the company brand must make a strong impression. The homepage needs therefore to include appropriate brand messages. Any promotional and creative content designed to engage users and enhance user experience should also be based on a consistent, powerful brand.
You will notice that Executive Management plays a role in three of the four pillars. This is, I believe, one of the essential success factors of a corporate website. A company's online presence is so important that Executive Management simply must be involved in the process. They do not need to make decisions about technology platform and the nitty gritty of content strategy and production, but they do need to help shape how the website will contribute to their strategic goals. Anything else would be a lost opportunity. One of the reasons Executive Management is often reluctant or incapable of contributing to corporate websites is because the strategy has been unclear. This approach provides a clear way of involving them at an appropriate level.
Offerings: Products and services
From a strategic viewpoint, this is perhaps the easiest area. Communications about products and services will typically involve contributions from Sales, Marketing and Product Development. But actually presenting your products and services may not be so easy.
Before you can present your company's offerings on the website, they have to be clearly defined. This can be relatively simple for a physical product – although remember to lead with the value that the product provides. Too often, manufacturers like to focus on technical features for the sake of it, without making it obvious how the features provide value to the user. It is this value that ultimately provides differentiation.
If your company provides a service, it can be much more challenging to communicate the value. Ideally, your service should be based on a set of customer needs that your company can meet in a unique, value-adding way. But regardless of whether you're communicating a product or service, it too must underpin and provide evidence of the overall value proposition your company offers.
Armed with this understanding of the unique value provided by your company's products or services, you can create an online architecture for communicating the value. It's important to remember that the customer's needs and the value you can offer should drive the website structure and content – that is, an outside-in perspective is likely to be much more effective than an inside-out perspective.
Get it right before you start
This strategic approach to planning your website will set you up nicely for a higher chance of success. Not only will it guide and inform an efficient process, but because it involves key stakeholders within your company, you will get the attention, support and buy-in you need at an early stage. Your colleagues will understand what you are trying to achieve and feel part of the project, which will help accelerate reviews and approvals later in the process.
With this alignment to company strategy, structure and stakeholders, your website is on the right track to driving business growth.
[Missed the first article in the series? Check it out.]
Like this post? Subscribe now and get notified about new content!