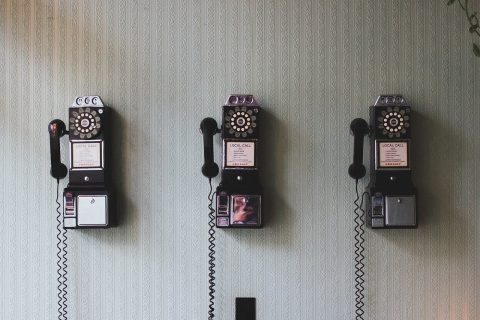 In my previous post, in an effort to clear up some of the confusion in the way new terms are being used in the industry, I discussed what Account-based Marketing (ABM) was all about. This time, I'll attempt to define advocacy marketing.
Advocacy marketing generally describes the idea of promoting (advocating) a product or service, typically where people or brands act as a third party to encourage prospects to buy. The overarching aim is to create trust in your product and your brand, based on the principle that people tend to trust the opinions of those they perceive to be similar to themselves – or to be independent experts in a specific field. Advocacy marketing can be used both to acquire new customers and increase loyalty with existing ones.
Times have changed
The greater transparency brought to business activities by the internet has made life, in some ways, more difficult for marketers. These days, customers undertake thorough research prior to purchasing a product, and a broad range of opinions and recommendations are now easily available. Propaganda-like promotional messages and exaggerated claims, therefore, are more quickly recognized as such, and companies have been forced to be more direct and truthful in the way they describe their offerings.
Seen with advocacy marketing eyes, however, the wide reach and credibility that the internet serves up can be used with great effect. Take brand advocacy, for example. This approach prompts marketers to insert employees, influencers or customer brand advocates into online and offline contexts. These third parties could then, for example, engage in discussion forums aimed at your target audience, getting potential or existing customers more involved with your brand.
Numbers game
It is often said that a bad customer experience reaches more than twice as many ears as praise for a good experience. Combine this with reports that word-of-mouth recommendations from peers influence over 90% of B2B buying decisions (according to advocate marketing expert Influitive) and doing advocacy marketing starts to look very attractive indeed.
Companies such as Influitive, PeopleLinx and Advocately are leading the field these days, providing rich platforms to get the most out of advocacy marketing and enabling the organization to engage with its customers in a new, innovative way. Such platforms let you manage, track and scale advocacy marketing activities, structuring the data as you gather referrals, case studies/testimonials and references, and helping you to better understand your customers and their needs, too.
In the next post of this Buzz Watch series, I'll outline artificial intelligence, what it is, what it isn't, and how it impacts on the world of B2B marketing.
Like this post? Subscribe now and get notified about new content!