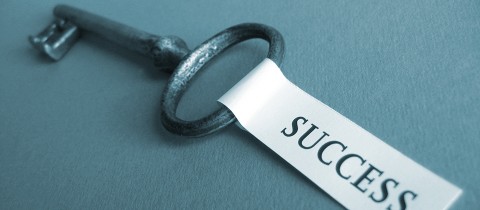 We've just finished presenting the results of months of work to one of our favorite clients. It went well, which is great, but I wanted to point out why I think it went well – and highlight some of those project success factors for others in the marketing business.
1)   The client is open and trusting – treating us like a partner rather than a supplier.
2)   Our reaction to an open, trusting client is the highest level of motivation and commitment. We'll go the extra mile, because we believe it will be seen and appreciated. It's fun to work when everyone's excited about what can be achieved.
3)   We have been told the basics of the client's budget, so there is no political guessing game about what resources are available – and there are clear limits to what is possible. That changes the nature of the game to getting the maximum out of the existing budget so as to a) achieve a success for the client and b) turn that success into a showcase for the agency. It's a win-win situation, even if you don't like buzzwords!
4)   The team doing the project is a senior one. There are no account managers, and no project managers as everyone participates in the project management.
5)   We were paid to immerse ourselves in the client's business. Knowing so much about the industry and the client's role within it makes all the difference to the way the solution fits the problem or opportunity a project presents.
6)   Last on this list (and there are probably other factors, too, of course) is that we are dealing with an intelligent client. This, as we have noted over the years, is an amazingly important factor. To have a key decision-maker who is both visionary and perceptive, and experienced in business, makes a fantastic difference. It's so crucial for a Three Voices™ Strategy project, in fact, that we won't engage with a business unless we can see the close involvement of someone who meets the criteria.
Perhaps others out there may have some factors they'd like to add to the above list. After all, if we all knew the recipe for success, life would be far easier, and much more fun.
Like this post? Subscribe now and get notified about new content!