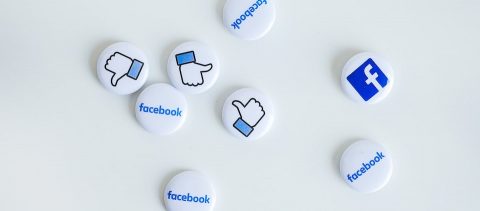 A well-designed social media (SoMe) strategy is an indispensable part of your content marketing efforts. B2B social media marketing is all about engaging customers through relevant, value-adding content.
For businesses adapting to rapidly changing circumstances, where customers are constantly accessing content through multiple devices at any time of the day, there are great opportunities to engage. But with these opportunities comes pressure.
Too much content?
Even the most experienced marketers can get overwhelmed with all the content they have to create, manage, and measure. And even those who have a good handle on their content marketing strategy feel the pressure of keeping up with their social media activities. That's why, if you want to make sure your marketing efforts align on all channels, you need a SoMe strategy.
In this post, I'll discuss:
Why you should have a social media strategy
The difference between a social media strategy and a content strategy
The four elements of a successfully integrated SoMe marketing strategy
Why a social media strategy?
Social media offers powerful channels through which you can share content in seconds. In fact, market leaders such as SAP make no secret of the power of social media, putting considerable efforts into growing their followers and engaging them with good content.
But B2B marketers dealing in social media need to be smart when it comes to what content needs to go where, when, and how.
Without a strategy, you might be posting on social media just for the sake of posting. In that case, you're making it difficult to align with your company's goals and understand your target audiences.
Good social media marketing goes beyond broadcasting news and views. It needs to be an integrated part of your content marketing strategy. In practice, that means that every 'post' you make will support your goals to gain connections and move them along the conversion funnel.
Adding a SoMe strategy to your content marketing strategy will:
Boost your brand's reach, add scale to campaigns, and enhance conversion
Enhance customer engagement, brand loyalty, customer service, and customer insights
Increase exposure to generate traffic, leads, and sales
Elevate employee advocacy and deepen relationships
Access a huge market to test, trial, and crowd source new ideas about your products and services.
Improve your company's online search engine ranking
Reduce marketing costs (cheaper than traditional methods)
How does SoMe marketing work with content marketing?
Let's face it. Content marketing today relies heavily on social media. But it's worth looking at how they differ to understand the role they play together.
Let's take a look:
Content marketing isn't just about content creation. It's the entire process that enables organizations to add value for current and potential customers by distributing that created content in the most powerful way. Typically, content marketing uses different formats such as blog posts, videos, and web pages with the focus of getting people to engage with your brand.
While social media marketing is made up of similar items of content (pictures, video, copy, and storytelling), the difference is the platforms. SoMe marketing focuses activities within social networks themselves (Facebook, Twitter, Instagram, LinkedIn, etc.). So, marketers not only have to create or reimagine pieces of content to fit into the varied platform formats, but they must be strategically curated inside them, too.
While longer formats of content marketing channels are better suited to help organizations educate and entertain their target audiences, social media channels require shorter, pithy pieces of content that tantalize audiences to want to read more.
Social media channels help you generate genuine interest and trust to guide potential customers toward these longer formats by snappily showing how your product or service can help solve their problems.
Simply, you need to get to the point faster.
The four elements of an integrated SoMe marketing strategy
To get started in creating your SoMe strategy, I suggest looking at four key elements:
Objectives: Your content marketing and SoMe marketing strategies need to align with your company's overall goals. In particular, as with any marketing strategy, you need to understand clearly the sales goals for each customer segment. Whatever SoMe activities you undertake must play some role in helping your sales colleagues create relationships with prospects, faster.

Audience personas: Audience personas are fictional representations of ideal customers based on real data (customer demographics, online behavior) and educated guesses about their motivations and concerns. If you've already developed your content marketing personas, you can add to their profiles by listing the SoMe platforms they prefer and what type of content catches their eye. Better yet, with a SoMe strategy in place, you can collect more behavior information about your customers to develop your personas even further.

Product/offering value propositions: Your social media messages need to be based on specific value propositions of the products or offerings. The messages within the value propositions feed much of your social media content – and you should never be left to make up content out of thin air.

The messages you choose should also be targeted at your personas, so you will probably need to create persona-focused value propositions, too. The key is to understand which of your company's products or services will benefit the personas and what the most compelling messaging is for them for that product (monetary, emotional, etc.).

Editorial plan: You'll employ your newly aligned value proposition and messaging to develop an aligned SoMe editorial plan that works in parallel to your regular content calendar. Both calendars should include short and long-term strategic actions. For instance, all regularly scheduled content should include tactical social messaging, and special social media messaging should link to newly created content.
Successfully integrating content and social media marketing
While it will take some effort up front to fully align your content marketing and social media marketing strategies, it will be time well spent. Apart from giving you confidence yourself that you are increasing the probability of engaging with your key audiences, the depth of planning will demonstrate a convincing argument to colleagues.
Need help with your SoMe strategy?
cylindr specializes in helping technical and industrial B2B companies create agile, long-term content marketing strategies that truly engage customers and encourage brand ambassadors. Better yet, we can quickly create all your SoMe content too.
Find out more about our SoMe strategy services.
Like this post? Subscribe now and get notified about new content!