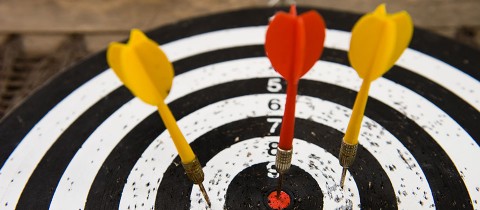 Content marketing is about engaging your target audience with useful information that that helps them solve a problem or become better informed. It is not an exercise in directly promoting your products or services. Instead it involves encouraging and building dialog with interested parties, which can help position you as a trusted advisor and a credible, knowledgeable supplier who understands their industry and needs. When they are ready to engage in sales discussions, you will have greatly improved your chances of being invited to the table. Content marketing is a far cry from one-way marketing strategies targeting a non-engaged B2B audience.
Content marketing requires modesty and credibility
Scandinavian companies—Danish companies in particular—are known for their no-nonsense, modest approach to B2B marketing. Back in the days when propaganda was the way B2B marketing was done, Scandinavians lagged behind their foreign competitors when it came to "selling the sizzle". Making bold claims about "state-of-the-art" or "world-leading" technology never really came naturally, since they are more inclined to be understated and overtly honest with their messages. But now, as more B2B buyers are turning their backs on propaganda and instead looking for information and solutions before they look for suppliers, management of Danish companies can do what's natural to them and reap the rewards of company cultures years in the making.
Many Danish companies have not built their successes on huge marketing budgets as seen in other parts of the world. They're not focused on telling people how good they are—but prefer to focus on fundamental business values such as good engineering practice, employee skills development and problem-solving.
Consider  DuPont Nutrition & Health, a large Denmark-based manufacturer of food ingredients. According to its management—and confirmed by a customer survey—one of the key reasons behind the company's successful track record of growth and profitability has been the attitude and skills of its people. DuPont's many scientists and application experts have worked closely with customers to solve problems, devise new recipes, and refine existing formulae have delivered a high-quality customer experience that built DuPont's business. This is more valuable than most marketing strategies.
DuPont's success wasn't attributed to a powerful B2B marketing machine since management was never focused on telling the industry how good it was, preferring instead to attend to science, application knowledge and what its customers have described as "approachability".
Content marketing needs to be integrated with other marketing strategies
What's valuable to companies like DuPont is exposing and highlighting the real truth behind the company: the expertise, opinions and passions of the scientists and application experts. These are the subject matter experts and they're a vital part of the company's "scalable DNA". And this is where content marketing can be a perfect match.
Content marketing, then, seems like a no-brainer for Danish companies revising their marketing strategies. It's an opportunity to engage with audiences in a way that is quite natural to the Danish psyche. They can tell the truth and engage in peer-level conversations.
But here's the funny thing: Even though the idea of content marketing is so well-suited to Danish companies and all their modesty, content marketing as a discipline in B2B is almost unknown in the region. Whereas it gained a foothold as a marketing strategy for B2B companies in the US, UK, and other parts of the world in about 2010, it's not a topic of conversation for B2B marketers in Denmark. We've only met a handful of B2B marketers—and even fewer business leaders—who are aware of it, let alone considered integrating it into their business plans in the short term. Questionable magazine ads, direct mails and other propaganda-based marketing activities prevail.
It's a matter of when, not if
There are a few good examples of Scandinavian companies who have made impressive early efforts, such as FOSS's NIRPerformance.com, or Saxo Bank's TradingFloor.com, or DeLaval's Milkproduction.com.
A big challenge is not letting these early content marketing initiatives simply become isolated experiments, but that they are treated as mainstream marketing activities fully integrated within the overall business strategy. Thankfully, we're seeing more companies making the right moves, largely to follow suit with their international competitors and the changing behavior of the B2B buyers who engage with them.
Content marketing is only one part of the whole. The B2B company needs to have a solid brand story and clear value proposition—even if it's not shouted across the treetops. There has to be relevance between the content produced, published and distributed by the company and the company brand itself.
And any marketing strategy should be based on the needs and interests of customers. B2B companies need to listen to the conversations taking place amongst their various target audiences so they can create and distribute their content accordingly.
So far, companies outside of Scandinavia have been better at realizing the potential of content marketing. But the game could change when management of Scandinavian B2B companies see the synergies between content marketing and their natural way of doing business. The question is: Have they already given their competitors too much of a head start?
Like this post? Subscribe now and get notified about new content!