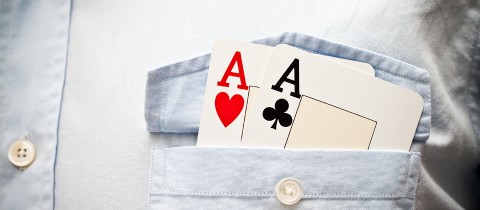 With content marketing exploding onto the scene of mainstream B2B marketing in 2012, marketers everywhere are scrambling to re-adjust marketing plans to reap the benefits of more comprehensive content strategy and content production. But, while strategic planning, in itself, isn't an easy task for many companies trying to adjust to changes in B2B buyer behavior, apparently it's content production that presents the biggest challenge to executing content strategy. In recent research amongst international B2B companies, 56% of the surveyed marketers admitted that finding the time to produce, and producing enough content was the biggest challenge to content marketing. From my experience, Scandinavian companies might have a thing or two to teach the world about content marketing.
The no-nonsense Scandinavian approach to content production
In another post we explore the lessons that content marketers everywhere can learn from the way Scandinavian companies approach B2B marketing. In essence, the Scandinavian approach to marketing tends to avoid corporate propaganda, and instead relies on letting product performance, corporate culture and high levels of expertise within the company drive the marketing effort. By creating a culture that highlights internal expertise and high-profile subject matter experts, leading Danish companies build and nurture respect and credibility in ways that any overblown marketing campaign can never do.
Furthermore, a growing number of Scandinavian companies already have an important aspect of the content marketing machine in place: smooth-running content production. This is an aspect I think Scandinavian companies do very well compared with their peers in the USA, the UK or other parts of the English-speaking world.
Perhaps it's because the desire to do things in-house as opposed to outsourcing content production seldom delays the creation of written content. There's a readiness to leave such tasks to external communication agencies whereas, in the USA in particular, with its strong tradition of writing excellence as a core requirement of most sales and marketing roles, many business people pride themselves on their ability to craft persuasive texts. But, while many of them are, in fact, good writers, they're also very busy.
So despite their good intentions and wealth of talents, the desire to create content using in-house resources can become a major obstacle to keeping the company's content marketing machine producing fresh and timely items. Here, Scandinavian companies are often better at developing and relying on relationships with external communicators. When this works really well, these external communicators work closely together with top management as well as subject matter experts and other key people within the company in order to identify and craft the best messages in a credible and compelling way.
Of course, some of this readiness to use external communicators is connected to language issues. The corporate language of most large Danish companies is English, while in-house resources are often non-native English speakers. Whatever the reason, outsourcing content creation and promotion is creating a competitive edge for Scandinavian companies – and from where I'm standing, that's just the beginning. As content production machinery ramps up in Scandinavia, there will be many other lessons to be learned from this rather chilly, but beautiful part of Europe, I'm sure.
Like this post? Subscribe now and get notified about new content!