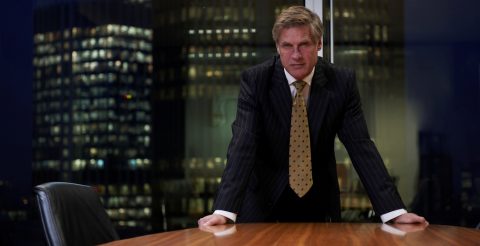 In a previous post, I introduced several characteristics that define a Marketer CEO, as revealed in my study of marketing's contribution to B2B company performance.
Continuing the discussion, I'll explore more of these characteristics within themes of marketing performance and market strategy.
Marketing performance
With so much discussion among marketers about marketing metrics, you may expect this to be top of mind with CEOs, too. Marketer CEOs do have strong expectations of how marketing should perform, but perhaps not in the way you'd expect.
They did not necessarily expect to be able to trace marketing activities directly to measurable outcomes, such as sales, if only because they did not believe this was realistic. In the perfect world, it may be, but reality is another matter. They all agreed that measuring marketing outcomes is difficult. In fact, all of the interviewees in this study agreed believed this was the case.
No useful marketing KPIs
A key difference between a Marketer CEO and a sales-oriented CEO is that the latter demands that marketing activity contributes specifically to a sales outcome. Several of the CEOs I spoke to wanted to see a direct line between the two. And when they could not see this, they were unwilling to invest significantly in marketing.
The Marketer CEO believes that investing in marketing will have a positive effect, but not necessarily that it can be proven by numbers. Some went so far as to say they did not believe in truly useful marketing KPIs. I'm sure a few marketing software vendors would want the chance to prove them wrong!
Resource allocation
One key issue in tracking and monitoring marketing performance is the effort and resources required. Rather than analyzing past performance, Marketer CEOs want marketing to spend their precious time on driving strategy, understanding the market, building the brand, creating awareness, generating leads and other forward-thinking activities.
They believe these activities will deliver return in the long term – and this is what marketing's performance will be judged on. For example, one CEO believed his marketing-driven e-commerce strategy would bring a return on investment in less than three years.
Having said that, some CEOs are putting ambitious systems in place for measuring marketing performance, but their outlook is long term, and one even admitted to doubting it would be "truly meaningful".
Market strategy
Not to be confused with marketing strategy, this refers to how CEOs see their companies' approach to the market. This is essentially the business strategy, but in my research analysis, I focused particularly on market orientation, strategic capabilities and resources, and marketing strategy. I did not research the financial and structural aspects of corporate strategy.
Marketing owns business strategy
Marketer CEOs tend to have a well-defined marketing strategy and see marketing as being closely connected to the business strategy. In a few cases, the CMO actually owns the corporate strategy process.
This is in stark contrast to other B2B companies in my research, where marketing is not seen as a strategic function. Marketer CEOs, however, expect marketing to have the capabilities to run strategy and they look for guidance from marketing in strategic planning.
Growth strategy
It's no surprise that Marketer CEOs show a strong tendency to pursue growth strategies. All spoke of the importance of innovation and investments in product development, suggesting alignment with Ansoff's product development or diversification strategies.
Strong technical competencies, knowhow and market knowledge are important capabilities within the company – indeed, sources of competitive advantage. They are proud of their products' strong feature sets and they are driven to continue developing new features.
Market driver
All of this suggests a strong market driver tendency, closely reflecting the characteristics defined so well by Jaworski, Kohli and Sahay in their 2000 article "Market-Driven Versus Driving Markets". Here, they discuss driving markets as "influencing the structure of the market and/or the behavior of the market players in a direction that enhances the competitive position of the business".
But Marketer CEOs recognize that this is no easy task. Despite their ambitions, most had realistic views on their actual abilities to drive the market. It's also important to note that it doesn't exclude the market-driven orientation, which "is based on understanding and reacting to the preferences and behaviors of players within a given market structure".
Particularly in tough market conditions, Marketer CEOs are very much willing to listen to the needs of customers. This reflects the tendency towards customer intimacy, which was discussed in the customer focus theme.
Marketing is not sales
In my discussions with CEOs and CMOs of B2B companies, it was clear there were divergent opinions about marketing's value to the B2B company. While some see marketing as an extension of sales, others see it as a strategic function in its own right.
Several characteristics clearly appear to differentiate Marketer CEOs from sales and technically oriented CEOs. In summary, Marketer CEOs:
Exhibit a strategic approach to marketing with a well-developed marketing strategy closely associated with a business strategy based on growth
Have a well-developed customer relationship strategy
Appoint a CMO and invest in marketing activities as well as developing resources and stronger marketing capabilities as a means of improving company performance
Have strong market-driver tendencies based on technical competencies, market knowledge and product innovation
A big question is, of course, whether these tendencies make a difference to company performance. I'll explore this in my next post.
Read Part 1 of 'What is a Marketer CEO?'
Like this post? Subscribe now and get notified about new content!