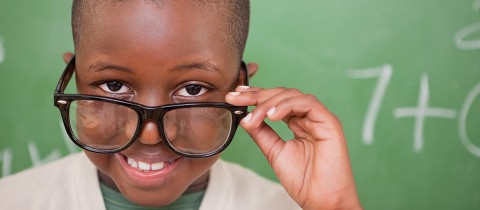 Any company with a half decent B2B content strategy will be heavily reliant on social media channels to help get their stories out into the world. Even though more and more companies (large and small) have social media accounts these days, more often than not they don't have a strategy for how they should be operated. This is a big mistake.
Just because social media is young and hip, that doesn't mean that only young and hip employees should be in charge of your company's social media accounts. The power of social media is too great to leave it solely in the hands of entry-level employees.
As the recent meltdown of HMV in England demonstrated, having systems in place to prevent rogue employees from taking over social media accounts and causing a PR disaster is vital. With seven angry tweets by a former employee (on HMV's twitter account) to its 70,000 followers, the tweets quickly went viral, spreading to blogs and newspapers around the world.
Not all publicity is always good publicity, especially in B2B.
My suggestion is to take some time out of the calendar to plan your company's social media strategy so that at a minimum, your accounts are safe from potentially rogue employees or hackers. Here are a couple of things B2B companies can do to secure their social media strategy.
Start with some basic training. Be sure that those involved with your social media accounts understand the value of tweeting, how to craft good posts, how to listen and engage across accounts, etc. There's a lot of online content to help, or find a course in your locality. This is particularly important for B2B middle management who should be overseeing the social media strategy, but who may not naturally understand or accept social media.
Choose a platform. If you are a smaller B2B company, then perhaps you can get away with operating your social media accounts as separate units. But I always recommend linking them via platforms such as HootSuite, HubSpot or TweetDeck to centralize command of the various social media accounts. HootSuite in particular has great systems in place to ensure a strong and safe social media strategy.
Control passwords. Easy to do on platform such as HootSuite, but if you don't use such a platform, then at least think smart about who should have access to passwords. Should it really be the intern?
Establish permissions to tweet. Again, HootSuite has a system where selected employees can submit messages for posting, but they can only be posted by a designated manager. This may slow the content strategy process down a bit, but is certainly safer if you have tens of thousands of followers listening in. HMV in particular would have enjoyed this feature!
Set up alert systems. Various tools allow you to set up notifications when someone tweets about you (see SocialMention) – potentially raising awareness of a rogue tweeter earlier. What is needed however (and which I have not yet come across) is an alert system to monitor a company's social media accounts for unusual activity such as a sudden bump in online chatter or re-tweets, or the ability to sense negative chatter about you, so that you could quickly respond. Such a tool could alert managers to take quick and decisive action. If you've heard of such a tool, please let me (and readers) know about it.
These five steps should help your company on its way to developing a solid B2B social media strategy that will prevent, or at least minimize, a potential PR disaster from happening to you. After the HMV fiasco, some B2B companies will consider shutting down their social media accounts out of fear that it will happen to them. But this is also the wrong approach. If anything, the HMV story shows the potential power of social media, and should reinforce the need for B2B companies to take it more seriously as part of their broader content strategy.
Like this post? Subscribe now and get notified about new content!